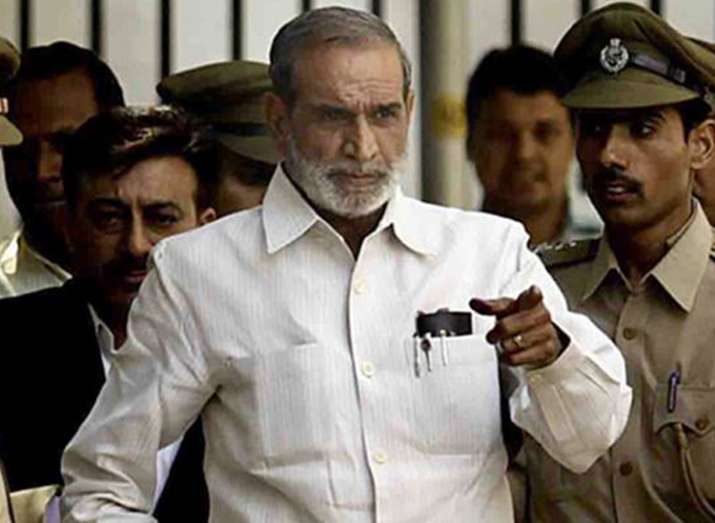 The Delhi High Court today sought a report on 1984 anti-Sikh riots cases in which Congress leader Sajjan Kumar is mentioned in FIRs.  
The report has been sought from a Special Investigation Team (SIT) probing the cases of violence against Sikhs in 1984. 
Justice S.P. Garg, while hearing a SIT plea to cancel Sajjan Kumar's bail, asked the agency to also provide the date and time of his presence during the riots. 
The court posted the matter for February 23. 
The SIT moved the High Court against the trial court's order of December 21, 2016, granting anticipatory bail to Sajjan Kumar in a case related to the 1984 riots. 
Additional Solicitor General Sanjay Jain, appearing for SIT, told the court that investigation was going on in the case and that Sajjan Kumar was not cooperating and that his custodial interrogation was vital. 
The court asked the SIT, which took up the case recently, the reason why Sajjan Kumar's name appeared in this case in 2016. 
Jain said this was because it was after setting up the SIT that some witnesses and the complainant got the courage to record their statements. 
The trial court had given anticipatory bail to Sajjan Kumar, accused of instigating a mob to kill two Sikhs in Janakpuri in west Delhi on November 1, 1984, and another the next day at Vikaspuri, also in west Delhi. 
Gurcharan Singh, who was badly burnt in the attack, remained bed-ridden for 29 years before dying three years ago. 
Nearly 3,000 Sikhs were killed, mostly in Delhi, in riots that followed the 1984 assassination of then Prime Minister Indira Gandhi by two of her Sikh bodyguards. 
Some Congress politicians, Sajjan Kumar included, have been accused of leading the killer mobs. They have denied the allegations. 
(With IANS inputs)