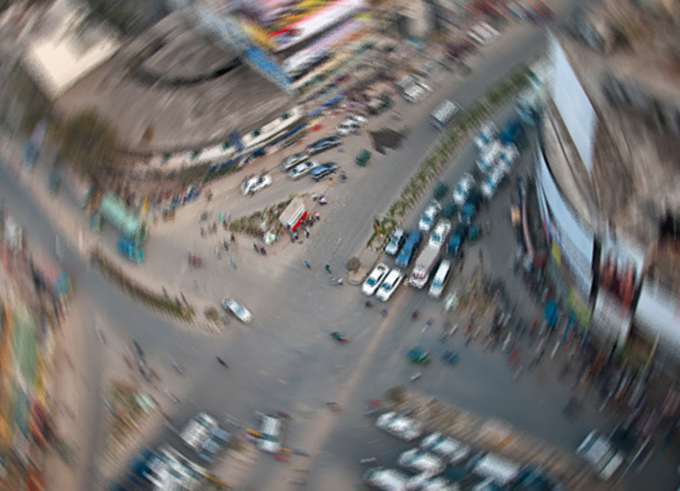 New Delhi: Leaving road safety to the mercy of gods has been one of India's biggest misfortunes. While the demise of BJP's Maharashtra strongman Gopinath Munde soon after taking oath as a cabinet minister in 2014 was expected to shake things up in terms of the government formulating a law to act as a deterrent to rash driving and the loss of innocent lives, nothing much has moved since then.
The result of the apathy has delivered shocking results. Road accidents in India account for the death of 15 persons every hour, the highest number of road accident deaths in the world, data released by Consumer Voice, a non-profit organisation, has revealed.
What is worse is the number of injured and rendered disabled as a result of reckless driving resulting in road accidents. In the past decade, over 10 lakh people have been killed in road accidents in India and over 50 lakh have been seriously injured or permanently disabled, data  shows.
The ramifications of such accidents is not limited to the victims alone but has larger, social ramifications. An alarming number of families fall into poverty after losing their primary breadwinners to such accidents. Numbers suggest that almost 81 per cent of households reduced their income and 56 per cent had to take loans to deal with the impoverishment consequent to the accidents. 
A comprehensive Road Safety Law with harsher penalties to prevent avoidable deaths and injuries to citizens is an urgent need for India, says Ashim Sanyal, Chief Operating Officer, Consumer Voice. "We are hopeful that the government will listen to the appeal from fellow law makers which includes MPs from their own party and introduce the new Road Safety Bill in the current session of Parliament," he said referring to a campaign that seeks early passage of the bill.
According to Consumer Voice, 57 Members of Parliament – from both Lok Sabha and Rajya Sabha – have appealed to the Prime Minister Narendra Modi to pass the long pending bill finalised by Ministry of Road Transport and Highways and is now pending cabinet approval.  
According to a 2014 report by the Planning Commission, road crashes lead to an annual economic loss equivalent to 3 per cent of India's GDP. At 2015-16 GDP figures, this amounts to a massive loss of Rs 4 lakh crore each year. 
Safer roads and mobility is also one of the five pillars of the UN Global plan for the decade of 'Action for Road Safety 2011-2020'. The importance of saving lives on the roads has also been recognized as a Sustainable Development Goal (SDG), which envisions a 50 per cent reduction in road casualties by 2020.
Road Transport and Highways minister Nitin Gadkari had observed earlier that the government was willing to implement the law effectively, but there were "vested interests opposed to it".
The Bill incorporates the global best practices and provides for the creation of a National Road Safety and Traffic Management Authority to look after all issues related to vehicle regulation and road safety. It also seeks to come down heavily on traffic offenders and proposes steep penalties of up to Rs 3 lakh along with a minimum 7-year imprisonment for death of a child in certain circumstances, besides huge fines for driving violations.