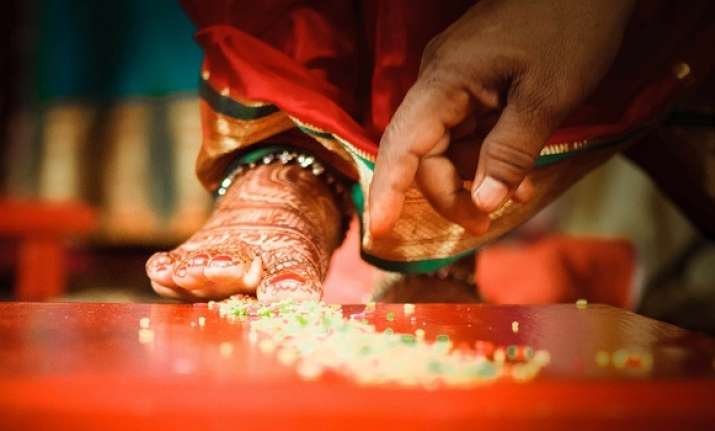 A recent survey has found that major percentage of Mumbaikars are willing to look for marriage matches outside the state.
MarathiMatrimony, the matchmaking service from BharatMatrimony for the Marathi community, studied the demographic patterns of the registered users and their preferences.
The data revealed fascinating insights on how Marathis choose to get married.
These findings are given below:
• The top five cities that witnessed a maximum number of registrations are Mumbai, Pune, Thane, Nasik and Nagpur. For Marathis living outside Maharashtra, the top five cities with the highest number of registrations are Bengaluru, Goa, Belgaum, Hyderabad and Vadodara.
• The user base comprised of 34.7 percent female registrants and 65.3 percent males.
• 77 percent of females who are seeking a life partner are between the ages of 20 and 29, while 90 percent of men are in the age group of 25 to 34.
• Going with the trend of being self-dependent and having their own way in making important life decisions, 57.8 percent of female profiles in the state are registered by themselves, while it's 80.8 percent for men. As far as Marathis living outside the state, its 49.6 percent and 74.3 percent respectively.
• The top profession listed by women who have registered in the website is "software professional" while for men it's "business owners or entrepreneurs".
• Interestingly, majority of Mumbaikars are ready to marry a partner outside the state, with just 23.1 percent of women and 12.6 percent of men stating that they want to find a match only in Mumbai.
• In terms of family values, 40 percent of Marathi women have specified moderate, 45.4 percent - traditional, 12.05 percent - liberal and 2.45 percent - orthodox in their profile. Comparatively men seem to be more traditional with 50.8 percent specifying it, while 31.5 percent said moderate, 10.6 percent said liberal and 6.7 percent orthodox.
• In tune with the mobile and internet trends, 72.7 percent of girls registered using app/ mobile WAP and 27.4 percent used a desktop, while men were 79.64 percent and 20.37 percent respectively.
• In terms of educational qualification, 29.66 percent females had a Bachelor's degree, 19.82 percent engineers, 8.56 percent had a management degree, 13.36 percent had a master's degree, and for males, it was 29.18 percent, 20.85 percent, 8.54 percent and 6.92 percent respectively.
Commenting on the market trends, Murugavel Janakiraman, founder and CEO, Matrimony.com said, "Maharashtra is a huge and important market for us and we're stepping up our efforts to reach more Maharashtrians. We've chosen Marathi actress Mrunmayee Deshpande as the face of MarathiMatrimony in our recent campaign. Incidentally, she found her life partner through MarathiMatrimony, which is the preferred matchmaking brand for Marathis when it comes to finding a life partner." 
(with ANI inputs)