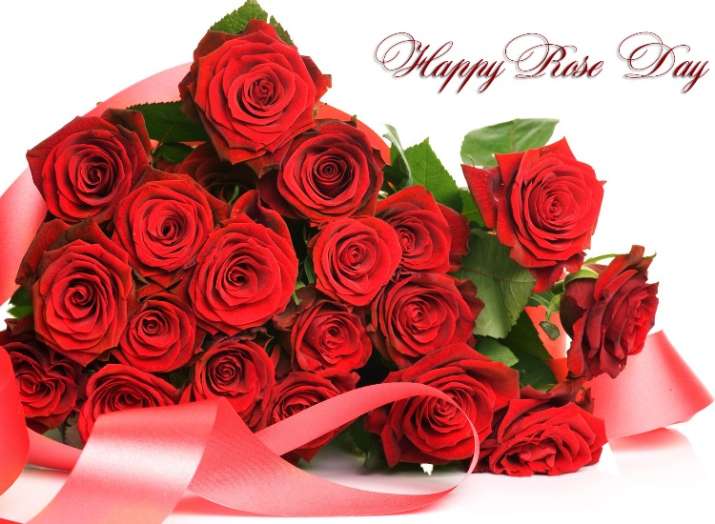 The love week has officially begun with Rose Day knocking onto our doors. The Valentine's Week starts with Rose Day on February 7 every year. On Rose Day, people give roses to their beloveds as a symbol of their love and affection. While red rose denotes love, yellow denotes friendship and white is significant for peace. It is said that the cultivation of roses dates back to 35 million years ago and has been known as a symbol of love, peace and romance since the time immemorial. In 15th century, an event took place known as 'War of the Roses'. During this time, red rose was used as the House of Lancaster's emblem, while white rose stood for emblem of House of York. The story of roses becoming popular as a sign of love started in 30BC when the ethereally beautiful Cleopatra welcomed Antony to her bedroom on a carpet of red roses.
Happy Rose Day 2018 Quotes, Facebook messages, WhatsApp status, SMS and greeting
The one who is very close to my heart, I wish her a very very very special Rose Day.
A bunch of roses for the most special person in my life. Happy Rose Day, my sweet Valentine!
Your love is like the fragrance of roses - it refreshes me when I'm at my lowest.
A rose by any other name would still not be as sweet as you. Here's wishing you a very Happy Rose Day, my love.
Love is like a rose. When pressed between two lifetimes, it will last forever.
Red rose, Yellow rose, Pink rose, Orange rose - all roses just for you because you are the one who has filled my life with colours of your Love. I love you. Happy Rose Day!
Happy Rose Day 2018 WhatsApp and Facebook HD Images