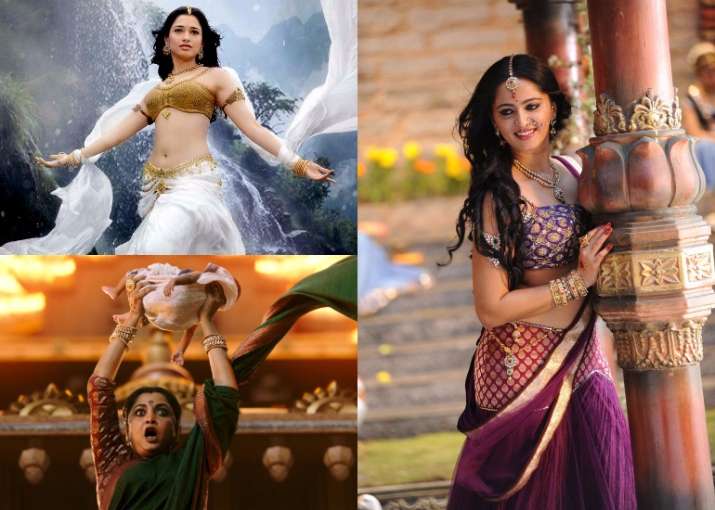 Ever since Baahubali 2 posters have come out, it has been generating a lot of buzz on social media and it has not been just about trying to figure out why Katappa actually killed Baahubali but also about the way princess Devasena aka Anushka has been introduced.
Tamannaah as 'Avantika'
Baahubali ladies have been creating waves both onscreen as well as off screen with what they wear. Leading the bandwagon is fiery Avantika aka Tamannaah Bhatia. Who can forget how guys missed a heartbeat when Tamannaah appeared as a white demi- Goddess in 'Dheevara' song. Lady's Instagram account further testifies that her fashion sense is widely appreciated across men and women. Recently a popular global gaming site conducted an online poll and Tamannaah was voted as the most beautiful woman in India, putting a stamp on enormous popularity she enjoys among men and women. Be it the casual girl next door looks to ultra chic avatar, she carries both glamorous and deglam get ups with equal élan that stands at par with A-listed actresses of Bollywood.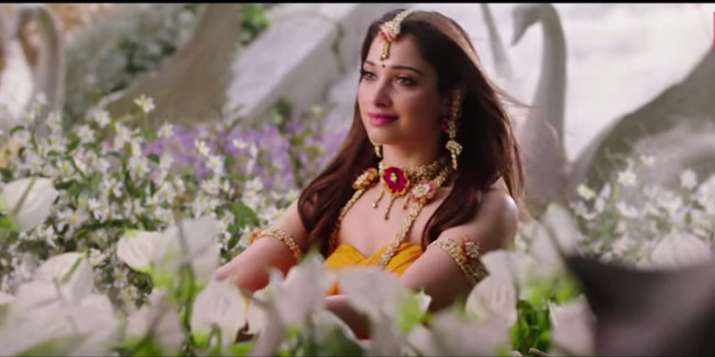 Tamannaah in Baahubali
Ramya Krishnan as 'Sivagami'
Moving to the senior most lady, Ramya Krishnan has been a rage since her early days in cinema. With beautiful south Indian features further accentuated by ornate Silk Sarees  and decked up with heavy traditional gold jewelry, she looked every bit of  royalty as Chief Queen Sivagamini.  The bold kaajal and big 'bindi' outshone her among the heavily armored men making her stand out in a comparatively shorter screen presence in the first part. She carries her off screen looks with equal grace even in this age.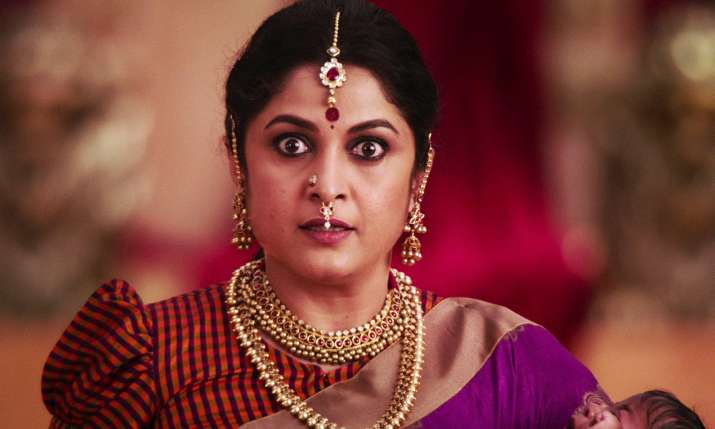 Ramya Krishnan in Baahubali 2
Anushka Shetty as 'Devsena'
Coming back to Anushka Shetty who was seen as tortured Queen Devsena in first installment appeared in a dirty torn out linen saree in entire movie. But second part re-launches her princess version in exquisite silk trousseau with assorted jewelry adorning her beautiful Indian curves. She is seen sword fighting and horse riding in as young princess who becomes sweeps great Amarendra Bahubali off his feet with her beauty. Anushka is a renowned name down south and equally knwn I her love to stay fit and practice yoga; can we not see how it has helped the lady beautifully carry all those traditional dresses on and off screen with sheer elegance.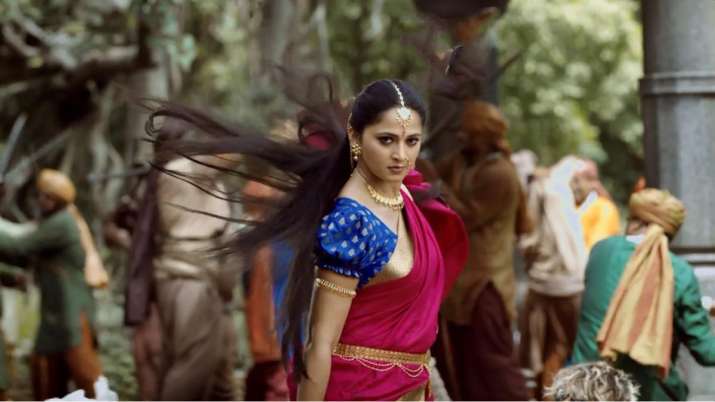 Anushka Shetty in Baahubali
While due credit goes to the costume designer for the movie who has weaved traditional magic in the attires crafted for all three characters, it can't be denied that their off-screen fashionable persona is also equally responsible for giving Baahubali its distinctively appealing and regal female characters.
Also Read:
'Baahubali Bachcho Ki Film Hai': KRK slams Baahubali savagely in his movie review
Baahubali 2 opens bigger than Dangal and Sultan at box office