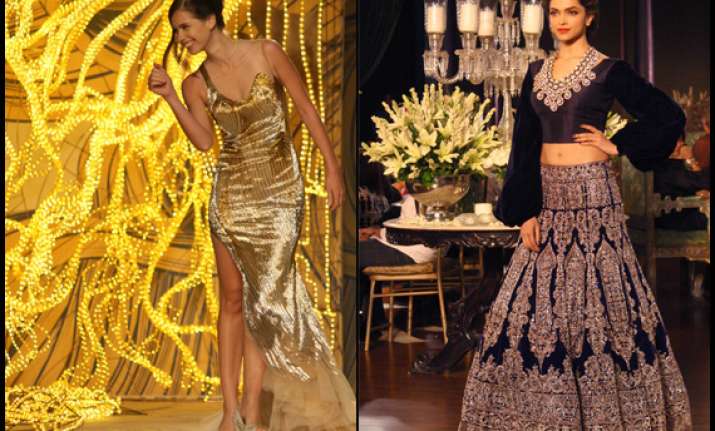 New Delhi: History to heritage, mythology to Victorian, Opium to Punjab - designers deftly explored the best of Indian handicrafts from different eras to create high-end customised garments for bold and beautiful brides and impressed all and sundry at the just-concluded Delhi Couture Week (DCW) 2013.
Ineterestingly, most of the designers moved away from traditional Indian bridal shades like orange, green, pink and red. The dominant colours were white, black, liquid gold, ivory, off-white, beige and navy blue.
In terms of fabrics too, the designers experimented and presented bridal outfits made with organic cotton and khadi.