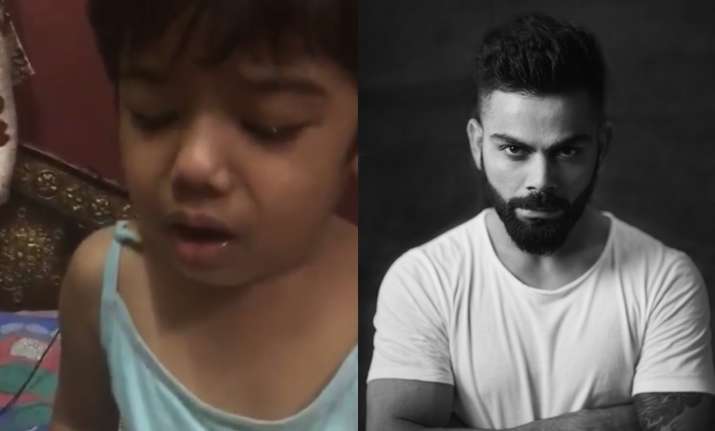 Education in India has partially been about parental pressures and emotional blackmails by burdening kids with one's expectations. The liberty of students to explore themselves and know their strength has often been kicked aside in our society. In the time when even nursery education is gaining the shape of a competitive exam, parents want their child to be excellent and in such a desire they often opt such measures and tactics which can give terrible results. We've often seen parents pressurising their kids to choose a particular subject over the other and making them toil long hours at tution classes. Kota, the coaching hub of the country is tainted with number of suicides committed by students often after failing to cope with pressure.
Relevant issue like study pressure which takes shape of child abuse has again started being topics of hot debate after Indian Cricket Team captain Virat Kohli shared the video of a child who pleads to avoid the hitting while studying. The clip has been shared by a number of members of Team India which includes Shikhar Dhawan, Robin Uthappa and Yuvraj Singh. "The fact that the pain and anger of the child is ignored and ones (sic) own ego to make the child learn is so massive that compassion has totally gone out of the window. This is shocking and saddening to another dimension. A child can never learn if intimidated. This is hurtful," wrote Kohli on his Instagram page.
The video which is a reality of few families in India has a teacher most probably the child's mother shouting at her to learn numbers. While the little girl tries to narrate the basic mathematical digits, the woman whose only voice is audible threatens her. The intimidated kid bursts into tears and constantly requests to be soft and polite. She says that she is having headache, however, the woman doesn't seem to feel pity for the girl. When she makes a mistake, she is slapped hard on her face. The clip is going viral on social media grabbing lot of attention.
A kid who has just started knowing the world and going to school will learn at his/her own pace. Every child has different learning abilities and hence it is absolutely nonsense to compel them to learn by force. A child is going to understand more with love and kindness rather than such a torture. While there are times when stern action is required but certainly this is not the way how it should be.