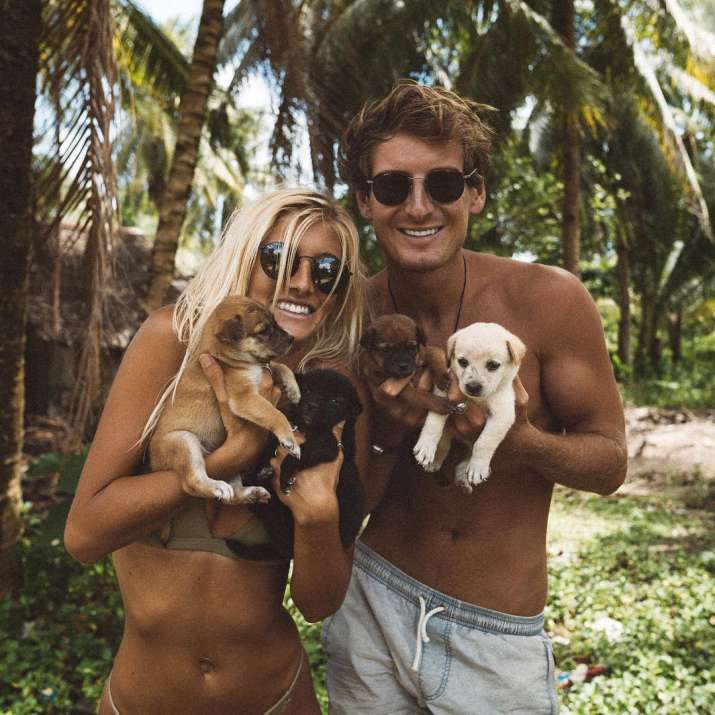 Let us introduce you to Jack Morris, who's a 26-year old traveller and influencer from England. Back in 2012, this young guy was bored with his usual 9 to 5 job. On one fine day he picked up his bag and boarded a flight to Bangkok. 
This embarked the journey of this young man who is making pretty handsome money with just his Instagram posts.
The cute love story of Jack and Lauren
In March 2016, Jack met his soulmate, Lauren while on a job in Fiji. It was a love at the first sight for Jack, he immediately felt that Lauren is the 'one' for him. On his last night in Fiji, Jack casually asked Lauren if she would like to come with her to Bali. She said yes, and the couple has been inseparable ever since then.  Presently, Jack Morris is living in Bali with the love his life, Lauren. He loves the tropical vibe of the place. Jack plans to tie the knot with his ladylove, perhaps if she says yes to his marriage proposal. Let's just wish the best for the couple.
Ever since then, the couple has been flying from one place to the other in search of an adventure. Doesn't it seem worth quitting job for? 
And the best part is, they earn a whopping amount of $9000 for each Instagram post. Jack Morris himself reveals how. 
How do they make money? 
Brands/tourism companies pay them to promote their products or locations on Instagram. Jack and Lauren simply promote their products by posting a picture about them with a caption. Their Instagram account is quite popular among the travel enthusiasts. And so, worth a mention, their Instagram handle has over 2 million followers! 
Surprisingly, Jack Morris never went to college. After 17, he went straight to work when he finished schooling. 
It has been 5 years since Jack had been travelling! 5 years. 
Here's what Jack recommends to someone who's travelling for the first time. 
Don't plan too much. Book a one-way flight and a room. Meet new people. Find new friends. Don't play safe. Be prepared for things to go wrong. Be up for an adventure. 
Jack Morris worked as a carpet cleaner for 5 years before starting travelling. This reminds us that time can change even without a warning. 
Let us remind you, Jack have travelled to 45 countries so far! Living life on the wheels seems exciting. Would you like to give it a try?