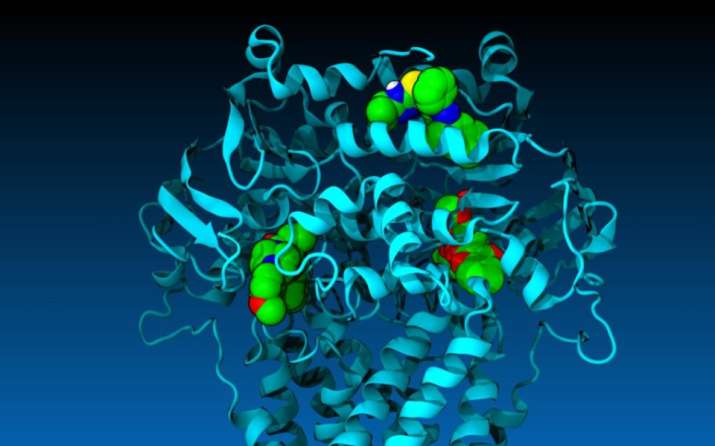 A new compound to attack the recurrent of prostate cancer has been discovered, a new study says.  
Researchers from Duke University detailed how the chemical compound tetraaryl cyclobutane, or CB, was able to block testosterone from fueling tumor development in mice.
"Prostate cancer is the most prevalent form of cancer in men, and the principal driver of tumour growth is the androgen receptor," said John D Norris, Associate Professor at Duke University in North Carolina, US.
The new compound, called tetraaryl cyclobutane, or CB, is being studied as an option for prostate tumours that have grown resistant to current anti-androgen drugs, notably enzalutamide.
"Suppression of androgen receptor function by anti-endocrine therapies is initially effective, but most tumours develop resistance, resulting in a more aggressive cancer," Norris added.
The new compound act as competitive inhibitors of androgen receptors, but are structurally different from current anti-androgens such as enzalutamide.
One of the CB compounds, inhibits mutant forms of the androgen receptors that promote resistance to enzalutamide.
It functions by preventing the androgen receptor from entering the nucleus of the cell where it can promote tumour growth.
"It's encouraging that this compound has a different mechanism of action when compared to current therapies, which gives it a good chance of having efficacy in resistant disease," Norris said.
Animal models have showed that the compound is active against prostate tumours where enzalutamide fails.
The study is published in the journal Nature Chemical Biology.
(With agency input)