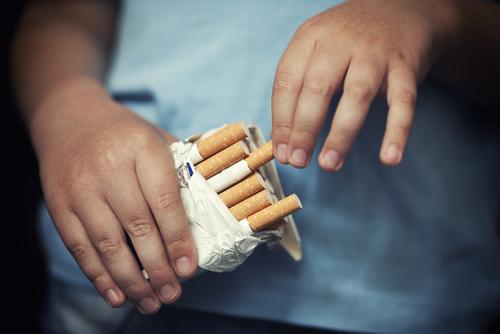 Patients who survived a fatal lung disease find their lifestyle factors having greater impact on their subsequent quality of life than how sick they were in the hospital, findings of a new study have claimed.
Acute Respiratory Distress Syndrome (ARDS) is a progressive medical condition occurring in critically ill patients characterised by widespread inflammation in the lungs.
According to the research, the factors that played an essential role in the quality of life of patients who were treated for ARDS six months following discharge from the hospital were the lifestyle factors, specifically obesity and smoking.
It was not patient's acuity or level of illness which marked their subsequent quality of life.
The team studied 616 patients were treated for ARDS for this research. 
The findings among these patients showed that their level of illness was not as significant a marker in their subsequent quality of life as lifestyle factors, specifically obesity and smoking. These factors, the study said were associated with a worse quality of life rating.
The main complication in ARDS is that fluid leaks into the lungs making breathing difficult or impossible -- and making it difficult to get oxygen into the blood. Most people who get ARDS are already in the hospital for trauma or illness and are unable to breathe on their own without support from a ventilator.
"With survival rates improving for ARDS patients, understanding and improving their quality of life outcomes is a clinical and research priority," said Samuel M. Brown, Associate Professor at the University of Utah in the US.
"The ICU and the critical care environment are so focused on life-and-death issues, and we're so busy as clinicians, that we often don't have time to think about lifestyle factors, such as obesity and smoking and the role they play in our patient's long-term quality of life. Our study emphasises the need for us to do more of that," Brown added in the study published in the journal Thorax.
Smoking cessation education must be incorporated into the critical care setting, according to researchers.
(With IANS inputs)