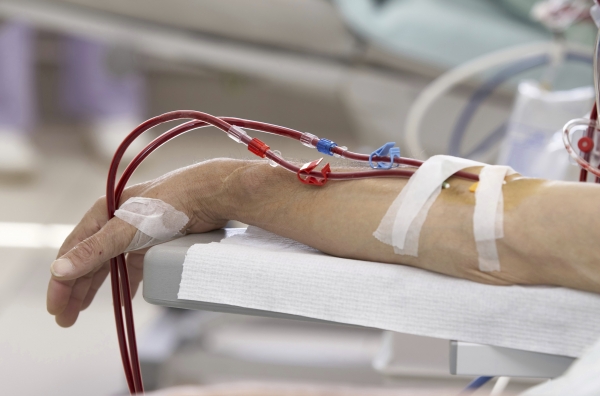 There's a good news for the patients of kidney transplants as the researchers have have identified a panel of genes which can prevent the organ from getting damaged.
Those genes can help predict whether a transplanted kidney will later develop fibrosis - a condtion that causes the organ to fail.
A study published in the journal Lancet obtained biopsy samples from transplanted kidneys three months and 12 months after transplantation.
Using microarray, a method by which the expression levels of a large numbers of genes or proteins can be measured simultaneously, the research team led by Barbara Murphy from the Mount Sinai Hospital, New York, determined which genes were correlated with biopsy samples which had an increased Chronic Allograft Damage Index (CADI) score at the 12-month biopsy.
The CADI score is a measure of the level of fibrosis in the transplanted kidney.
The researchers then narrowed the genes down to a predictive gene set that identified patients at risk for decline in renal function and loss of the transplanted kidney beyond one year.
The rate of correlation of the identified gene set with damage was greater than the clinico-pathological variables currently used in practice to identify kidney transplant recipients at risk of allograft damage and loss.
"The study offers the potential to identify renal transplant recipients at risk for a loss of the new organ prior to the development of irreversible damage," said Murphy.
"This would mean that doctors might eventually have the opportunity to change the therapeutic treatment approach in order to prevent fibrosis from progressing at all," she added.
(With IANS inputs)