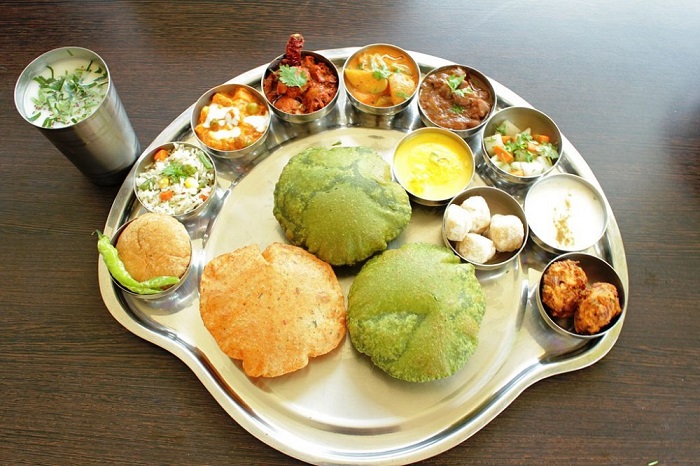 Navratri celebrations are all set to kickstart in India from 21st September 2017 and the entire country is busy preparing for this Hindu festival. This festival celebrates the nine manifestations of Goddess Durga. The devotees worship each manifestation on each day and offer prayer to please Goddess Aadi Shakti. Among Hindus, Durga is considered to be an embodiment of power which defeats all the evil forces on Earth. With Mahalaya being celebrated in India on 19th September 2017, Navtrari first day will be observed on 21st September, 2017. Every individual and community celebrate this festival according to their rituals. In some places like Kolkata, Pandals are installed in the cities and feast is served. Ram Leela is also enacted in some places to portray the victory of good over evil. It is being said that this Navratri will see the auspicious Sanyog after 12 years. So it is important that you don't make any mistakes while fasting for Navratri. We have enlisted 8 mistakes which you should avoid committing during nine days of Navratri.
Things to Avoid in Navratri Fasting
If you're fasting for Navratri, then don't cut your hair or shave during these nine days. However, it is auspicious to conduct Mundan for infants.
If you're installing a 'Kalash' or lighting the 'Akhand Jyoti' during the Navratri, then don't leave the house complete vacant anytime.
Everyone knows that eating non-veg, onions and garlic is considered unhealthy during Navratri. But do you know that cutting lemon during these nine days in inauspicious as well?
According to Vishnu Puran, during the auspicious days of Navratri, one shouldn't sleep in the daytime.
For the sake of fasting, one should never starve themselves. It can be harmful to health. Treat yourself with small and healthy meals throughout the day. Keep your portions small. Instead of having one large meal during the sunset, divide it into small portions and have them throughout the day.
Drink enough water, unless you're observing Nirjal Vrat. You can also have fresh juices without preservatives to keep yourself hydrated.
Stay away from fried food. The purpose of detoxification of body will not be fulfilled by doing so. Bake or shallow fry your food to make them healthy. Avoid eating fried foods on empty stomach, if you want to avoid acidity.
Don't go overboard on sugar. Just because you're allowed to have salt only once during the entire day, doesn't mean that you'll pile on sweets and sugar. You can rely on healthier alternatives to sugar, like jaggery and honey.