Follow us on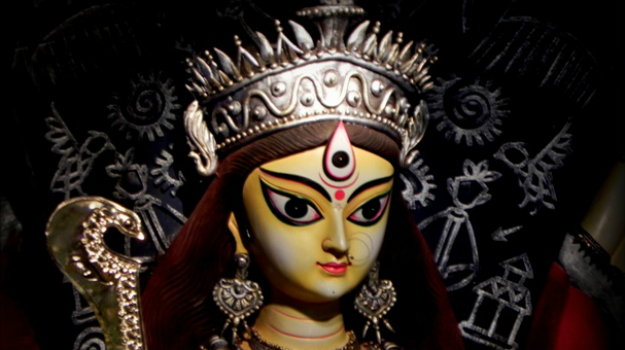 Navratri celebration is all set to begin when the entire country will be submerged in its festivities. Celebrating the nine forms of goddess Durga, devotees will chant hymns and prayers to please the goddess Shakti. Durga is regarded as an epitome of power who defeated all evil forces on earth. With Mahalaya falling on September 19, preparations for welcoming goddess has begun. Mahalaya is an oratorical invocation to the goddess by which Hindus request the devi to descend on the earth. During Navratri which literally means nine nights, Durga is worshipped in every house, pandals are installed, cities are decorated with lights and feast is served. In many parts of India, Ram Leela is also enacted to portray the victory of good over evil.
West Bengal witnesses a magical charm during these nine days. It is an occasion of grand celebration by which they welcome their beloved goddess. Kolkata gets painted with traditional flavour and sound of dhak marks the beginning of the day. On sixth day of Navaratri, idols are unveiled and prasad is served among devotees. On Maha Navami, little girls are worshipped as nine avatars of goddess Durga and served food. Girls dressed in their best rejoice as they get many gifts. Navratri is celebrated five times a year- Magha Navaratri, Vasanta Navaratri, Ashadha Navaratri and Sharad Navaratri. However the most prominent one is Sharad Navratri which falls post monsoon.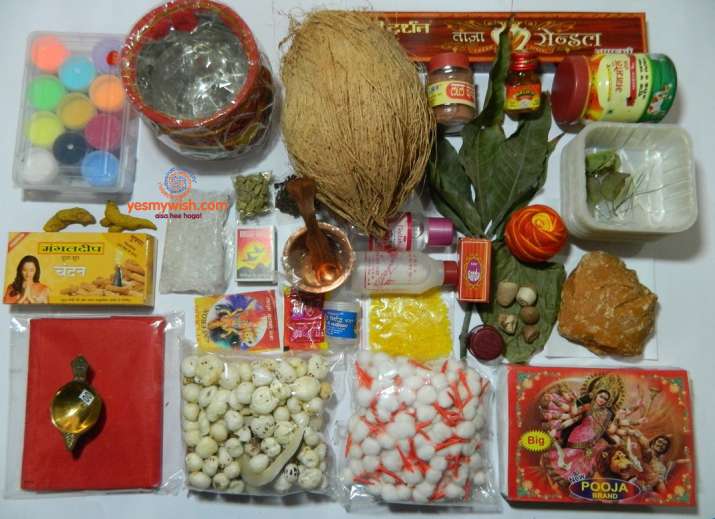 Puja Vidhi of Navratri
Navratri will begin from September 21 and continue till September 29. The first day begins with Ghatasthapna whose muhurta is between 6.13 am to 8.10 am, says Drikpanchang.com. You have to gather a number of puja items for Ghatasthapna. A pan like utensil made of clay is needed in which three layers of mud is placed. Then Sapta Dhanya (seven grains) /Navadhanya (nine grains) seeds is sprinkled along with water. Now take a kalash and fill it with clean water or Ganga jal and put currency coins, akshat, supari, Durva grass in it. Put five leaves of the mango tree around the neck of kalash and then place a coconut. Put kukum and haldi on kalash. You can also cover it with red cloth and then place it in the mid of pan.
Navarati 2017 Dates/Calendar
Nine avatars of Maa Durga are worshipped in nine days.
| | |
| --- | --- |
| 21 September, 2017 | Goddess Shailaputri Puja |
| 22 September, 2017 | Goddess Brahmacharini Puja |
| 23 September, 2017 | Goddess Chandraghanta Puja |
| 24 September, 2017 | Goddess Kushmanda Puja |
| 25 September, 2017 | Goddess Skandamata Puja |
| 26 September, 2017 | Goddess Katyayini Puja |
| 27 September, 2017 | Goddess Kaalratri Puja |
| 28 September, 2017 | Goddess Mahagauri Puja |
| 29 September, 2017 | Goddess Siddhidatri Puja |
Happy Navratri 2017: Top Songs and Bhajans