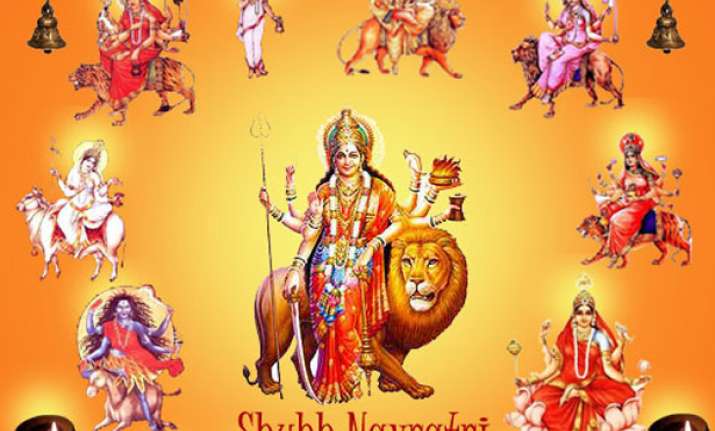 Navratri is a Hindu festival. This hugely popular festival begins from today i.e.September 21 and ends on September 29 this year. Navratris are held twice a year as per the Hindu calendar. Once during the onset of spring season that is called Chaitra Navaratri and then during the onset of winter season called Sharad Navratri. Navratri is very popular in North India with people making huge preparations, feverish shopping, cooking sweets and delicacies. The Navratri falls in the Shukla Paksha of Ashvin month are also known by the name as Durga Puja or Shardhiya Navratri. Navratri of Ashvin month is right before Dussehra. During this nine days, different forms of Maa Durga are worshiped. Each form has its own speciality, every form of Maa Durga is worshiped during Navratri.
We bring to you some Navratri Massages and Wishes for Whatsapp and Facebook .Some Navratri Quotes, SMS that you can send to your friends and loved ones .
May the blessings of Maa be always with you. Happy Navratri!
Maa Durga aapko.. Bal, buddhi, sukh, aishwarya aur sampannta pradaan karen!
Jai mata di! Navratri ki hardik shubhkamnayen! (dgreetings.com)
Nine nights of festivity With dances and revelry. May this divine occasion bring success to you And embrace victories too. Have a delightful Navratri! (easyday.snydle.com)
This Navratri I wish you wisdom as you stand in all your life's crossroads. May you pick the best choices! (Source: easyday.snydle.com)
May Maa bless you on this auspicious day of Navratri, May this festive season bring to you dhan, Yash and samriddhi 
Maa Durga hamein sarv-shreshtha banne ka saahas, ichha, dhairya pradan karein.
Maa Durge,Maa Ambe,Maa Jagdambe,Maa Bhawani,Maa Sheetla,Maa Vaishnao,Maa Chandi,Mata Rani meri aur apki manokamna puri kare JAI MATA DI 
Images of  Navratri Greetings and Navratri Wallpapers Curated From Web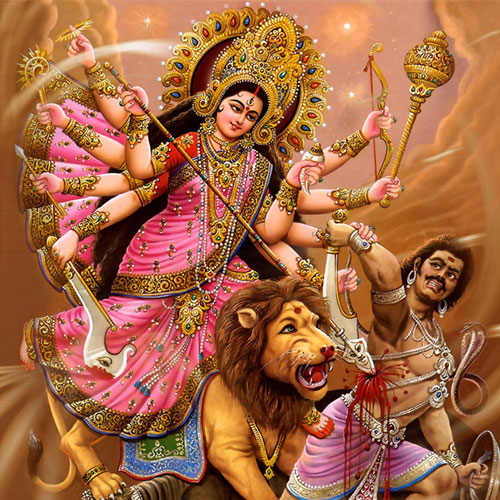 Happy Navratri 2017
Navratri celebration is all set to begin when the entire country will be submerged in its festivities.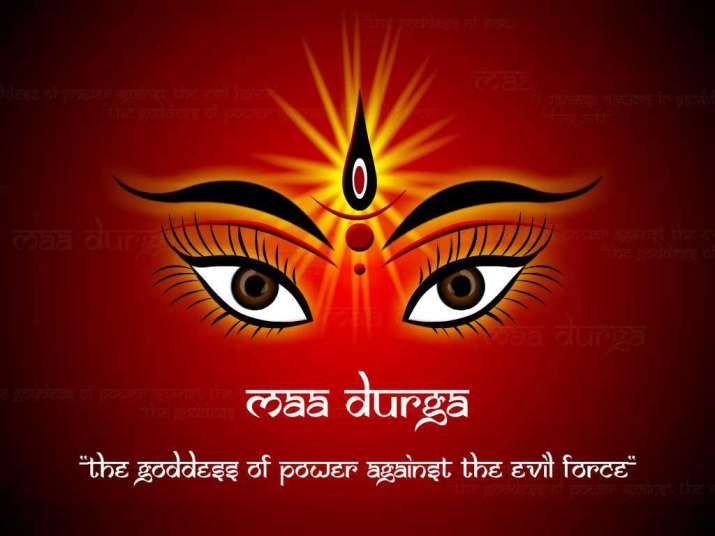 Goddess Durga poster Navratri
Celebrating the nine forms of goddess Durga, devotees will chant hymns and prayers to please the goddess Shakti.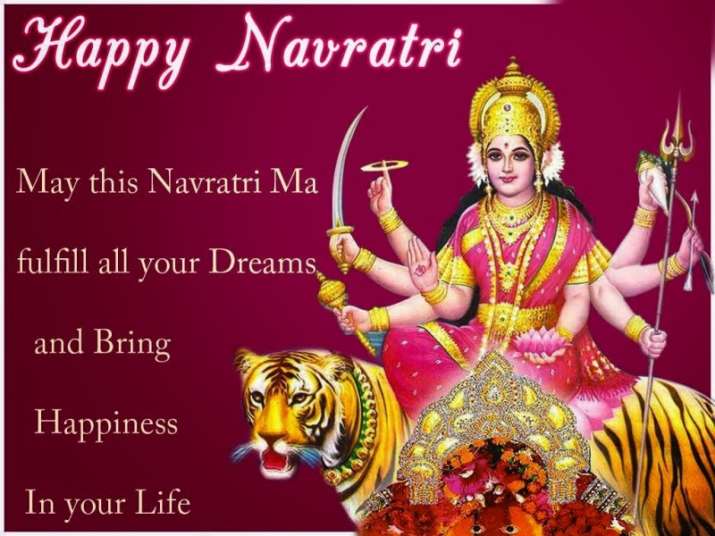 Navratri Messages, Quotes and Images
Navratri 2017 Dates
| | |
| --- | --- |
| Maa Shailaputri Puja | 21-Sep |
| Maa Brahmacharini Puja | 22-Sep |
| Maa Chandraghanta Puja | 23-Sep |
| Maa Kushmanda Puja | 24-Sep |
| Maa Skandamata Puja | 25-Sep |
| Maa Katyayini Puja | 26-Sep |
| Maa Kaalratri Puja | 27-Sep |
| Maa Mahagauri Puja | 28-Sep |
| Maa Siddhidatri Puja | 29-Sep |
Also Read: Happy Navratri 2017: Calendar, Puja Vidhi, Timings