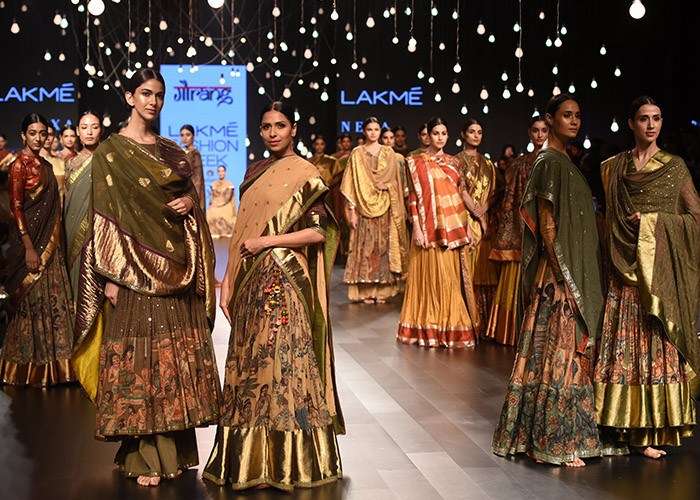 Lakmé Fashion Week (LFW), in association with US-based water brand smartwater, has announced "The Platform", a programme conceptualised to identify and mentor young and innovative designers who are willing to push the boundaries of fashion and create a new norm. A progression for LFW from its "Gen Next" designer search programme, "The Platform" aims to lend impetus to an alternative genre of fashion -- unconventional, innovative and fearless, said a statement.
The winning designers will be mentored by India's prominent fashion icons and get the opportunity to showcase their creativity at the forthcoming edition of the fashion gala, which will begin in Mumbai from August 22.
Anoop Manohar, General Manager - Marketing, Coca-Cola India said: "'The Platform' aims to give an opportunity to a new generation of designers who are willing to disrupt the conventional norms of fashion through their authentic and thought provoking story-based collections.
"We hope for this programme to inspire design, not bound by the constraints of stereotypes - giving rise to a new movement in the field of Indian fashion. I am personally very excited about this programme and looking forward to discover some great talent through this initiative".
Based on smartwater's core theme of 'Inspired by the clouds', the winning collection or collections will reflect the designers' own interpretation of the theme in the form of experimentation with texture, fabric, shapes or colour that are inspired by clouds.
Jaspreet Chandok, Vice President and Fashion Head - IMG Reliance, said, "LFW is committed to bringing new designer talent to the fore. Having successfully launched many of the most exciting labels, we want to now nurture and help support them with this exciting new programme."
(With IANS Inputs)