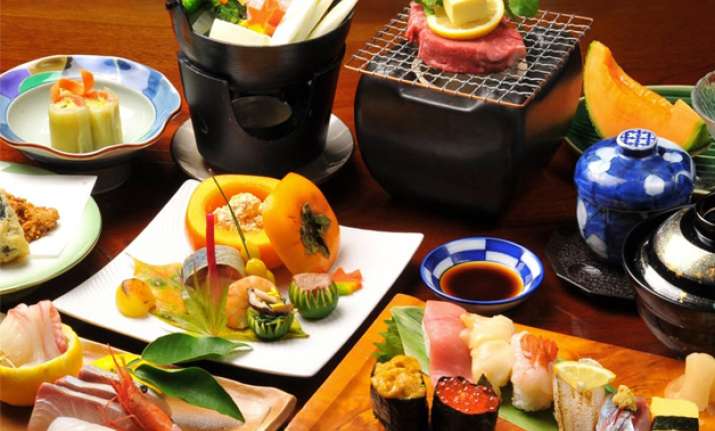 Tokyo
:
Love sushi? Your craving for it is likely to help you live longer. According to a new study, close adherence to Japanese diet can reduce the risk of death from all causes and death from cardiovascular disease, particularly stroke.
The study suggests that strictly following the Japanese diet, which involves a balanced consumption of grains, vegetables, fruits, fish and meat, can contribute to a higher life expectancy.
In 2005, the Japanese government developed spinning top - a Japanese food guide - to illustrate the balance and quantity of food in the daily Japanese diet.
The results of the study showed that both men and women with higher scores on the food guide - which indicates better adherence - were found to have a 15 per cent lower total mortality rate over 15 years. 
The lower mortality rate can be the result of a reduction in cerebrovascular disease deaths, the researchers pointed out.
Our findings suggest that balanced consumption of energy, grains, vegetables, fruits, meat, fish, eggs, soy products, dairy products, confectionaries, and alcoholic beverages can contribute to longevity by decreasing the risk of death, predominantly from cardiovascular disease, explained Kayo Kurotani, researcher at the National Centre for Global Health and Medicine in Japan.
The study, published by The BMJ, examines the relation between adherence to the food guide and total and cause specific mortality.
The team used data from detailed food and lifestyle questionnaires completed by 36,624 men and 42,920 women aged 45-75. 
None of the participants had a history of cancer, stroke, heart disease or chronic liver disease - and each were followed for 15 years.