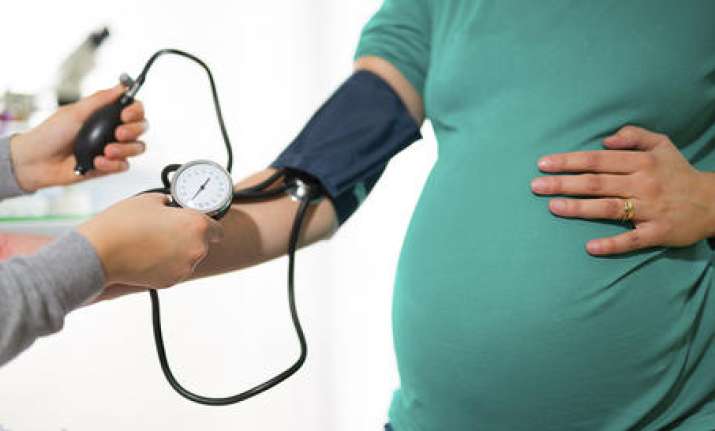 Those women who suffer from high blood pressure during pregnancy have higher chances of heart disease and hypertension later in life, a study revealed. According to the findings, there is 2.2 times higher risk of cardiovascular disease and 5.6 times increased chances of developing hypertension when compared with women without high blood pressure during pregnancy period.
Hypertension or high blood pressure is a condition in which the force of the blood against the artery walls is too high. "This study highlights the need for long-term follow-up of women with a history of hypertension during pregnancy to provide early management of risk factors for cardiovascular disease," said lead author Sonia Grandi, doctoral candidate at McGill University. The results were published in the journal Paediatric & Perinatal Epidemiology.
Gestational hypertension, also referred to as pregnancy induced hypertension (PIH), can lead to a serious condition called preeclampsia that can lead to serious, even fatal complications for both mother and baby. For the study, the team included 1,46,748 women with a first pregnancy. After a follow-up of approximately four-and-a-half years, 997 were diagnosed with cardiovascular disease and 6,812 developed hypertension. 
"To efficiently tackle modern lifestyle diseases like hypertension, we need to move from curative to preventive care. Regular health check-ups, reduction of salt, sugar intake, promoting physical activity, early detection and treatment are some of the possible ways to have a preventive approach towards such diseases," Kenneth Thorpe, Chairman, Partnership to Fight Chronic Disease, said in a statement. 
Though hypertension is the common health issue encountered during pregnancy, however, it can lead to complications.
(With IANS inputs)