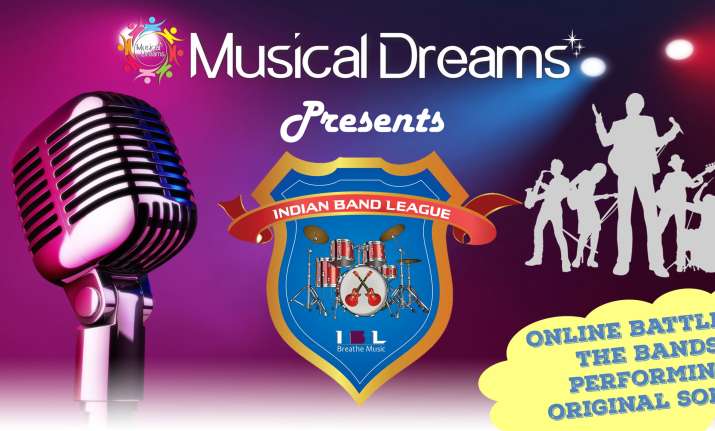 The Indian Band League or IBL, where bands from all over India will take part in an online battle for 7 days Indian Band league is conceptualized by Musical Dreams Academy; A Delhi based Media & Entertainment Production, Artiste Management & Artistic Development Academy to give platform to the upcoming artiste. IBL brings the chance to discover the talent from all over India to showcase the diversity of music. 
IBL is all set to grow larger in scale and to connect you with soulful music composed by Indian bands. This league will start from 31st May, 2017 at 6 P.M. and will end on 7th June, 2017 at 6 P.M. There will be 2 categories for selecting the winner i.e People's Choice and Critics Choice .
IBL is a first of its kind league which is conceptualized to provide platform and exposure to budding talented artists and bands. It is the unique concept of an online battle where 10 top bands from more than 100 entries have been shortlisted to battle out for the Final leg. Major attraction of this league is that these bands will perform songs originally composed by them. Each band will perform in its own style like Sufi, Rock, Fusion, Hindi, English, Nepali, Choir and other style.
Videos of participating bands will be uploaded on Musical Dreams' YouTube channel and will be live from 31st may 6 PM to 7th June 6 PM.  The band with the maximum number of views will be declared as winner immediately after the contest gets over. Jury Choice Award will be decided by the eminent judges Harish Moyal ,Gurdeep Mehndi and Priyanka Negi.