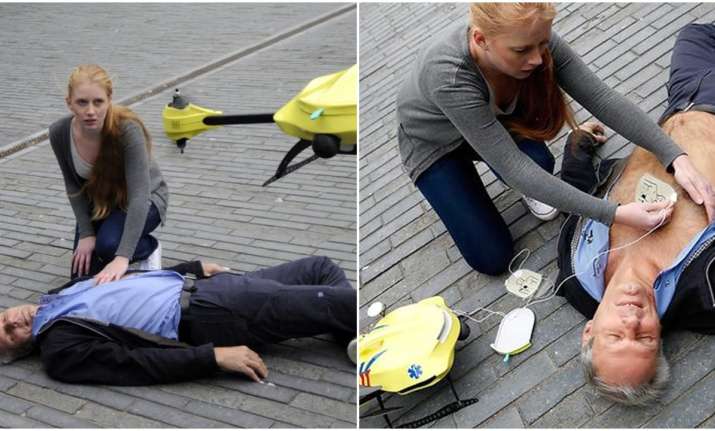 According to the report published in Journal of the American Medical Association on Tuesday, it has been studied that drone which carry defibrillators, can save the life of the heart attack victim. This machine can be useful as ambulances takes time to arrive at the scene. Cardiac arrest is the leading cause of death worldwide, killing more than 6 million people each year. Researchers tested the machines and found out that drones arrive the scene within 5 minutes which is 17 minutes faster than an ambulance.
Dr Clyde Yancy, former American Heart Association president, who was involved in the study said that during the initial days, the experiment was not done on the patients but the result was "pretty remarkable" which gave him a proof to explore the idea deeply. Cardiac arrest is a deadly health problem which often leads to death. 
Cardiology Chief at Northwestern University's Medical School in Chicago, Dr Yancy said, "Ninety percent of people who collapse outside of a hospital don't make it. This is a crisis and it's time we do something different to address it."
Andreas Claesson, a researcher at the Center for Resuscitation Science at Karolinska Institute, Stockholm, found an emergency response time of almost half an hour with a zero-survival rate. The conclusion of this case was same as that of Northwestern University's Medical School in Chicago.