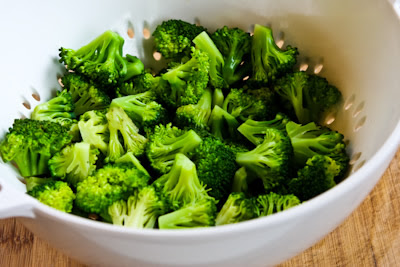 Every other person is concerned about their fitness and how to maintain their body. When you want to lose weight, the first step is cutting down your high calorie food beverages and go on a healthy diet. Most of the people go for the conventional weight loss diet. It's time that you add another food supplement to your diet chart. We are talking about broccoli. Broccoli is a great choice for the weight loss diet as because it is so low in calories that losing weight is not the only benefit that you'll get, but there are other benefits as well. It is packed with essential nutrients and contains fibre. Here, we bring to you how broccoli helps in losing weight.
Broccoli being low in calorie, helps you lose weight. 1-cup serving of chopped, raw broccoli only has 30 calories, while the same amount of cooked broccoli has 54 calories, while in return it provides you with more than 100 percent of your daily vitamin C and vitamin K, vitamin A, vitamin B-6, folate and potassium.
Broccoli is rich in fiber. Fiber has other qualities that help you lose weight. As it absorbs water and expands, it makes you feel full and slows down digestion, which makes it easier to eat less. 
Several nutrients in broccoli -- vitamin C, calcium and chromium -- may promote weight loss. The body needs vitamin C to synthesize a compound called carnitine, which is essential for metabolizing fats into energy. Calcium may reduce the production of new fat cells and stimulate the breakdown of stored fat. Chromium may impact carbohydrate metabolism and may boost weight loss, but more research is needed to verify its role in weight loss. 
Broccoli is a good source of sulfur-containing phytochemicals that may prevent cancer. Researchers are beginning to discover that two of these phytochemicals -- sulforaphane and indole-3-carbinol -- may help lower body weight. Sulforaphane may exert a fat-burning effect by triggering the breakdown of fat cells.