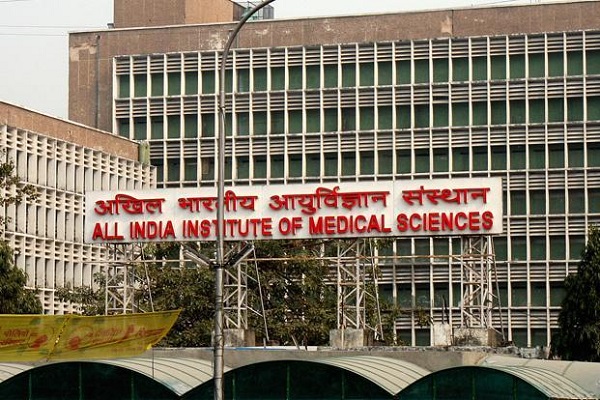 A team of doctors at All India Institute of Medical Sciences (AIIMS) are performing a complicated surgery to separate conjoined twins from Odisha. The doctors have been so far successful by 30% of the surgery and the condition of the twins who are joined by head is stable. The first phase of the multistage surgery was successful. The second phase is, however, very crucial. It is yet to be performed. The doctor told IANS. 
"First phase of the multistage surgery was successful. It means 30 per cent of the surgery is complete. However, the second phase which is extremely important is yet to be performed," a doctor, part of the medical team treating the twins, told IANS.
Also Read: Medical tests worth less than Rs 500 to soon be free at Delhi's AIIMS: Report
Doctors from the neurosurgery, anesthesia and pediatrics departments met early Tuesday to discuss the matter, he added. The medical team treating the twins comprises 40 members, including a top surgeon from Japan.
"A new bypass technique was used for the first time on the twins conjoined at head," said Deepak Gupta, paediatric neurosurgeon at AIIMS, part of the team.
The surgery for separation of conjoined twins Jaga and Balia is being performed in two stages. The first stage began at 9 a.m on Monday and was scheduled to take seven hours. However, the procedure took nearly 20 hours due to medical complications.
The two-and-a-half year-old craniopagus twins, or fused at the cranium, were brought to AIIMS on July 14, from Milipada village in Kandhamal district of Odisha. 
Also Read: Doctors successfully separate conjointed twin girls joined by head, in Philadelphia
One of the major concerns during the operation was to prevent blood loss and handle intra-operative complications, which was successfully taken care of, said an AIIMS doctor. "The surgery was uneventful and there was no major blood loss or intra-operative problems."
The doctors said that before the surgery, the twins had to go through a number of medical tests. The cases of conjoined twins occurs in about every 2,00,000 births. Craniopagus twins are still rare to find. They account for only two per cent of total conjoined twins cases. 
Odisha government sanctioned Rs. 1 crore for the surgery of the twins. The twins were medically screened at SCB Medical College and Hospital in Cuttack. More updates on the condition of the twins are awaited. 
(With IANS Inputs) 
For more Lifestyle stories, follow our Facebook page.