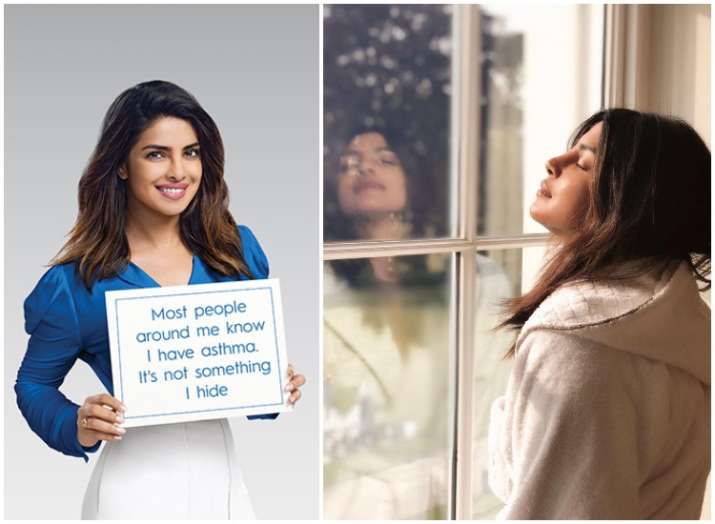 World Asthma Day is observed annually on the 7th of May to spread awareness regarding this respiratory disease worldwide. Speaking of asthma, it is a chronic disease that causes your airways to become inflamed. It becomes really difficult to breathe for asthmatic patients.
While many people say that there is no cure for this respiratory disease, but let us tell you that there are easy and effective methods that can help reduce the problems caused because of asthma. Following are those home remedies:
Eucalyptus steam inhalation
Boil 4-5 cups of water and add a few drops of eucalyptus oil to it. Then breathe the vapor in slowly. For easy method, you can also put a few drops into an oil diffuser and sit near it, taking deep breaths.
Mustard oil remedy
For immediate asthma relief, mustard oil is one of the best emergency home remedies. Massage a mixture of warm mustard oil and salt into your chest several times daily until symptoms subside.
Slow and deep breaths
This can be extremely challenging when you're having an asthma attack, but it offers several benefits. Deep breaths can help you stay calm and prevent your chest from tightening up and making it even harder to breathe.
Sitting upright
Sitting straight upright will help open up your air passageway as much as possible, allowing you to breathe more efficiently. You shouldn't lie down, as this could make it harder to breathe.
Consuming caffeine may help
The caffeine in black or green tea and coffee can help treat asthma. Caffeine has the ability to improve breathing function in people with asthma for up to four hours.
For all the latest Lifestyle updates, check out our Facebook page!