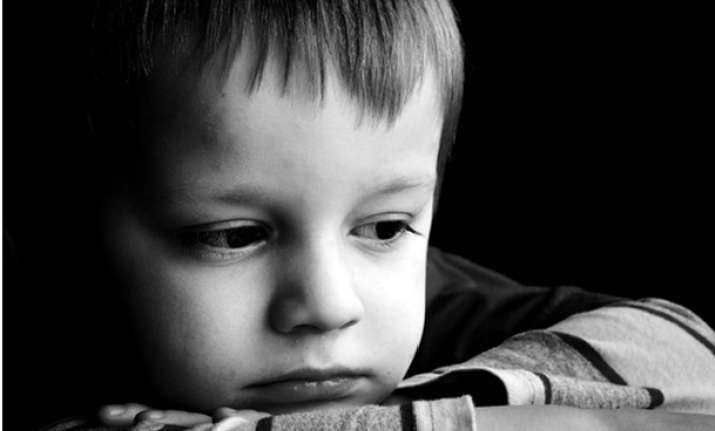 Compared with adulthood, childhood is carefree, right? Not exactly. Your little one might not be dealing with all you've got on your plate, but children can and do get stressed. For a little child, events like starting with the preschool/daycare, arrival of a new sibling, frequent arguments between parents, moving to a new house, a death of a family member etc. are big deals that can trigger stress. 
Toddlerhood is the phase when the physical, emotional, and cognitive growth occurs vast amount. With all the changes happening in their little bodies and minds, toddlers are often sensitive to the world around them and are prone to feeling stress. Young children can't always explain what's bothering them, which only adds to their woes. That's when parents need to become behavioural detectives, tuning into changes that are likely triggered by stress.
Symptoms of Toddler Stress
Watch for negative changes in their behaviour. Younger children find it difficult to recognize and verbalize when they are experiencing certain changes in their mood or attitude. Common changes can include acting irritable or moody, withdrawing from activities that used to give them pleasure, routinely expressing worries, complaining more than usual about school, crying, displaying surprising fearful reactions, clinging to a parent or teacher, sleeping too much or too little, or eating too much or too little.
Be aware of how your child interacts with others. Sometimes a child may seem like his or her usual self at home but be acting out in unusual ways in his external environment. It is important for parents to be in contact with teachers, school administrators and teachers of extracurricular activities can help parents tap into their child's thoughts, feelings and behaviours, and be aware of any sources of concern.
Reasons for Toddler Stress
Whether a child is starting a preschool or a daycare with longer periods of separation, he may feel anxious. Though separation anxiety is often a healthy response to being separated it can lead to increased clinginess, difficulties with goodbyes, or nervousness about being away from the parents.
If there is a major family change whether positive or negative can manifest stress. Whether its birth of a new sibling, death is a family, separation of parents can stress toddlers. The combination of being unable to adjust with the change, new & unfamiliar routines, heightens insecurities&can make even the most relaxed child feel tensed.
How to handle Toddler Stress
It's important to stay calm and acknowledge your child's feelings. Ask your child to tell you what's wrong. Listen attentively and calmly — with interest, patience, openness, and caring. Avoid any urge to judge, blame, lecture, or say what you think your child should have done instead. The idea is to let your child's concerns (and feelings) be heard &You want to convey that you understand your child's feelings, but that nothing bad will happen when you are apart.
Just be there with them: Kids don't always feel like talking about what's bothering them. Sometimes that's OK. Let your kids know you'll be there when they do feel like talking. Even when kids don't want to talk, they usually don't want parents to leave them alone. You can help your child feel better just by being there, giving him or her company, spending time together. So, if you notice that your child seems to be down or having a bad day and doesn't feel like talking, initiate something you can do together. Take a walk, watch a movie, bake some cookies. Isn't it nice to know that your presence really counts?
Stick to the Schedule: Maintain daily routines such as going to day care or preschool, feeding, and preparing for bedtime. Routines allow toddlers to feel in control over what to expect, and "go a long way in creating a sense of calm.  It's best to postpone other changes -- such as potty training or transitioning to a big-kid bed -- that can disrupt the normal schedule. Wait until life has settled into a comfortable pattern.
Allot Time for Breaks: Build in adequate time for rest breaks, naps, and preparation for activities. "Children live according to a much slower clock than adults do.