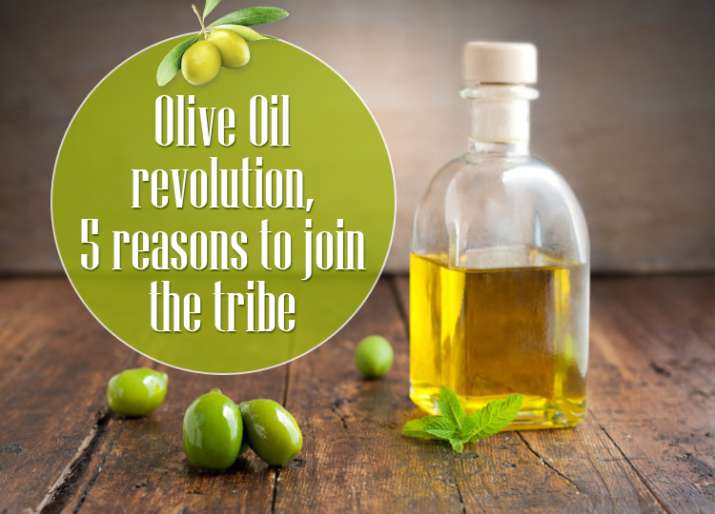 Olive oil is a proven essential oil obtained from olives. For thousands of years, we have been using it in kitchen for cooking, or salad dressing, medicinal purposes and even in cosmetics. Because of the rich properties of olive oil, it is used for many reasons. Consuming olive oil in your diet keeps you healthy and fit. The anti-bacterial properties of this oil has given solutions to many serious diseases like cancer as well.
Olive oil plays a major role in keeping us healthy and its high time when all of us should include it in our diets. But in case you need solid reasons to believe us, here are five reasons to include olive oil in your diet right now!
1. Solution to many serious diseases
Olive Oil contains large amounts of antioxidants which lessens the growth of cancerous cells. Its anti-bacterial properties importantly prevents breast cancer in women as per a research study.
2. Naturally delays aging
Olive oil is a magical ingredient which helps for better skin. Consumption of olive oil in your diet can make your skin glow with time. This is the reason why olive oil is used in many cosmetic products and herbal therapies. Also, according to a research, olive oil slows the natural aging process of the human body. What else you need ladies?
3. Keeps heart healthy
Olive oil lowers cholesterol levels resulting in healthy and safe heart. Any patient of heart-related problem should definitely include Extra Virgin olive oil in his/her diet to avoid fats.
4. Helps in weight loss
Olive oil helps in weight reduction meaning no obesity problems. Medical experts say that consuming olive oil has positive results with regards to using it for weight loss. So, anyone who is dealing with such problems, should be buying this essential oil right away!
5. Improves digestion
Any person who has issues with their digestive system, we are here to tell you that olive oil helps for better digestion and also boosts metabolism. This oil is a great source of vitamin E which has many health benefits especially for senior citizens.
So, whatever your age is and whatsoever your health problem is, consuming olive oil has all the positive effects on your body.