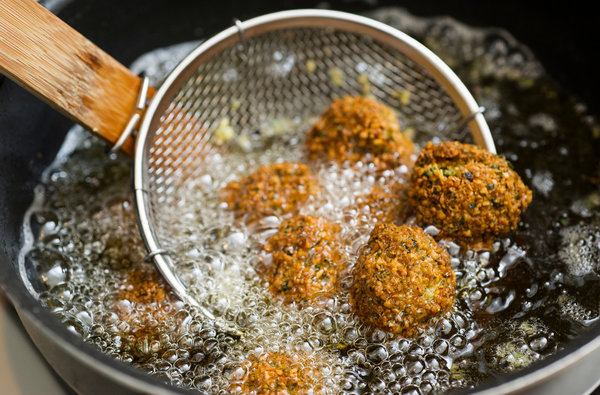 Do you ever pay attention to what you are eating? Not only junk and outside foods, being cautious in terms of home-made cooked meal can also save you from the increased risk of many diseases. Doctors have warned that India is more prone to heart diseases due to its lifestyle and eating patterns. Doctors from AIIMS have asked people to stop reusing cooking oil as its increased proportion of trans fats is harmful for heart. Fats in food items are classified into four types - saturated, unsaturated, mono and trans, with the last most dangerous.
Vanaspati has the highest content of trans fat content. "Our (Indian) people simply do not have any idea of what they are eating. Trans fats which is the most harmful and leading cause of heart diseases is entering into the body of humans in so many ways. One should choose cooking oils which are well balanced and has less than 4 gms of saturated fats," said Sundeep Mishra, Professor of Cardiology at AIIMS, on the occasion of World Heart Day. Mishra, who has several studies on the matter, says that boiling oil for hours and reuse of refined oil leads to the increase of trans fats.
Suggested that though mustard oil and olive oil were among the "good" oils which should be mostly used for cooking, the doctors even suggested mustard oil should be mixed with ghee to balance its fats, while olive oil should only be sprinkled on cooked food and not be used for frying as it leads to increase in trans fats. Nikhil Tandon, professor of Endocrinology at AIIMS stated that one person should have only 0.5 litre of fats every month. "Our food habits are such that heart disease becomes common. Even in market, biscuits and bhujias are cooked in vanaspati so that they can be preserved for long. This again leads to intake of trans fats, a leading killer," he said.
Stating that other types of oil such as coconut by people in southern India used for cooking was making them acute heart patients, doctors also warned against using palm oil as it also has a high content of trans fat. WHO says Cardiovascular diseases (CVD) are the major cause of mortality globally, as well as in India. They are caused by disorders of the heart and blood vessels, and includes coronary heart disease (heart attacks), cerebrovascular disease (stroke), raised blood pressure (hypertension), peripheral artery disease, rheumatic heart disease, congenital heart disease and heart failure. Doctors also said that a interesting study by AIIMS showed only 13 per cent of educated individuals pay any attention to what they are consuming, and the number of heart bypass surgeries among youth has also increased.
It should be kept in mind that healthy lifestyle ensures a healthy heart. Besides maintaining a proper dietary pattern, it is also crucial to quit smoking and minimise alcohol comsumption to keep heart diseases at bay. Exercising regularly can also contribute a lot in keeping your heart fit.
(With IANS inputs)