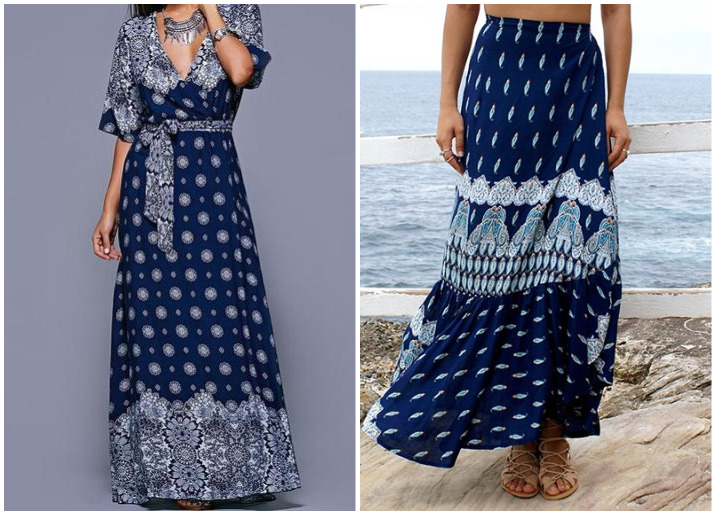 Dating back to the 1970s, the word 'Bohemian' can be used to sketch many different fashion trends throughout the last century. Today, bohemian style consists of floral fabrics, flowing skirts, tunic tops, bell bottoms and printed pants.
To make sure that you are following the right trend, we give you five styling tips to carry the boho-look!
1. Skirts - Show off your free spirit with a printed floral skirt. Complimentary to any body type, skirt is a must have for any woman trying to look and feel wonderful. Whether you are traveling the world or making the short trip to the work, it's an ideal way to look vibrant and chic.
2. Ruffled dresses - An all-time favourite item in a woman's closet can be none other than a ruffled dress. This outfit is perfect to achieve the cute boho-look. You can pick dresses with fun prints and vibrant colours to make an effortless style statement. Finish this outfit with layers of jewelry or bracelets with trinkets to add your own personal touch to this look.
3. Kaftan shrugs - Another advantage of the boho-look is that one can easily mix and match outfits. The Kaftan shrugs are a classic example. Pair them with a tank top and shorts or use the tie-up version of the kaftan with flared denims to bring out the boho streak. Add a pair of vintage eyewear to complete this look.
4. Chunky bohemian jewelry - Bohemian jewelry play a vital role in making the difference to any outfit. Whether it's a statement neckpiece, an oversized finger ring, multi-layer chains, bangles and bracelets or handcrafted silver works, they will make you stand out from the rest. An essential tip to sport these accessories is to avoid wearing multiple pieces at a time. Instead, sport a single piece that can help you transform into a bohemian lass.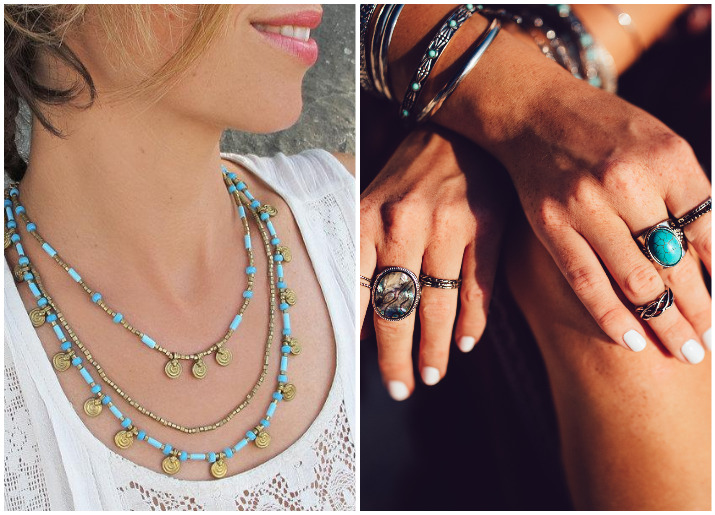 5. Perennials florals - They are bright and hyper- saturated, bringing a maximalist touch to clean-cut dresses and woven silhouettes. Echoing the optimistic vibrancy in the print and patterns, the detail in floral designs and to colour tap into the way in which trend surrounds the global fashion streets.
(With IANS Inputs)