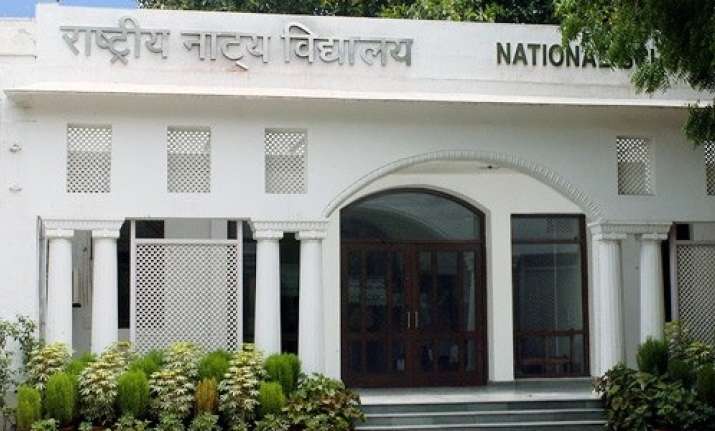 The National School of Drama (NSD) will host the eight Theatre Olympics' here later this month. The Mumbai chapter of the 8th Theatre Olympics is organised by the NSD in collaboration with the Directorate of Cultural Affairs, Maharashtra, organisers of the event said. 
Theatre and film veterans like Shabana Azmi, Paresh Rawal, Manoj Joshi, Himani Shivpuri, Seema Biswas and Saurabh Shukla will also take part during this grand theatrical treat. 
The megapolis will play host to 28 performances from March 24 by presenting a diverse range of theatre forms from all over the world. The last leg of the festival will take place in here with a concluding show on April 8, they said. 
"We have been working on this for the past three years and it's a huge thing to get the Theatre Olympics to India. This initiative will help us put Indian theatre on the world map," Director, National School Drama, Waman Kendre, told reporters here. 
"I feel sad when I am asked if theatre still exist in India? It may have been overtaken by films and TV but there are equally talented performers in theatre. We hope the finale turns out to be a huge event," he said. 
The eighth edition of this global theatre festival is being held in 17 cities with Delhi, Bengaluru, Chennai, Thiruvananthapuram, Bhubaneswar already having staged the show with over 25,000 artists performing in 450 shows. 
"Shabana ji is performing in Kolkata, Saurabh ji in Jammu, Himani ji is Varansi. Bollywood already has presence in Mumbai and Delhi so we don't have them (celebrities) in these cities. Our focus was more on regional language theatre. We were not alone looking at glamorous faces for theatre. Theatre should be a star and not a star," Kendre said. 
Also, an international seminar on dwindling popularity of theatre is scheduled to take place here. The Theatre Olympics was established in 1993 in Greece, followed by Japan (1999), Russia (2001), Turkey (2006), South Korea (2010), China (2014), Poland (2016). 
The theme for the eighth edition is 'Flag of Friendship', the organisers said.