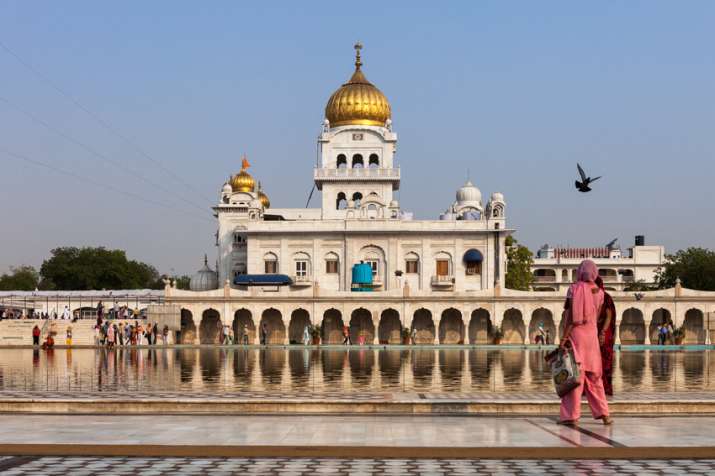 In a bid to save the environment, Gurdwaras in the National Capital are all set to go green in order to abate deteriorating air quality of New Delhi. Gurdwaras in Delhi will tap solar energy and use it for their day to day functions. This step has been taken in order to save the environment, fight pollution and improve air quality.
The renewal energy wing of Delhi Sikh Gurdwara Management Committee (DSGMC) has initiated One Megawatt Solar energy project, which will be commissioned by March 31, 2018. The foundation stone laying ceremony, also known as the Ardas Ceremony of first such projects in Delhi Gurdwaras will take place at Gurdwara Bangla Sahib by next week. Initially, only four Gurdwaras, namely Gurdwara Bangla Sahib, Gurdwara Rakb Ganj, Gurdwara Nanak Piao, and Gurdwara Majnu ka Tila, are set to use the provided one Megawatt solar energy.
The solar project will generate around 4000 units per day with annual generation of approximately 1.3 million units. It will allow for the Gurdwaras to use peak hour load during the day from solar panels. The solar project will work on Photo Voltaic Effects and around 3125 solar panels which will be placed on rooftops of these Gurdwaras for tapping cheap and clean power, said Manjit Singh GK, President of Delhi Gurudwara Management Committee.
The project is being commissioned by M/s SAEL, a company enlisted with Solar Energy Corporation of India (SECI) for executing solar projects. The energy generation capacity of the solar project will be increased from 1 MW to 2 MW capacity in the near future.
(With ANI inputs) 
Keep watching our Facebook page for all updates