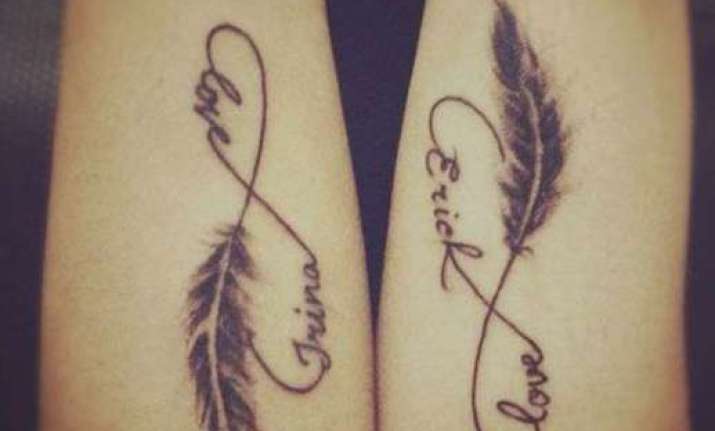 Valentine's Day is round the corner. Meanwhile, lovebirds are busy celebrating Valentine's Week. This day of love opt for a quirky way to express yourself. Get your love inked with the right kind of tattoos like matching feathers, heart beat graphs this Valentine's Day.
Tattoo artistes Vikas and Mickey Malani have listed a few tattoo ideas to celebrate love:
* Get rings inked on your fingers before you actually exchange rings. 
* Getting the date of your wedding anniversary inked on each other's wrists, in Roman numbers can add an ornate quotient. 
* Get matching feathers inked on your wrists or your legs, wherever you fancy. 
* Couples also get love quotes inked on their torsos, one half of the quote on one partner, and the other half on the other partner, so the quote is complete only when they come together. 
* You can also get the queen of hearts and the king of hearts inked on your shoulders. 
* Other cliched but popular tattoos include an anchor and a wheel, an arrow and a heart, lock and key, soul and mate, two words written on two different people, and some sexy, geometric connecting couple tattoos.
(With IANS inputs)
For all news and updates, stay tuned to our Facebook page