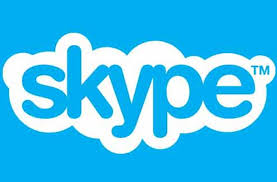 Microsoft will redesign Skype's interface for both mobile and desktop, by eliminating the less used features on the app and simplifying its core functions like voice calling, video chatting and messaging. 
The redesign will declutter the mobile app interface and shift chats, calls, contacts and notifications options to the top left of the window, it will provide a central navigation point for desktop users.
"This past year, we explored some design changes and heard from customers that we overcomplicated some of our core scenarios," Peter Skillman, Director of design for Skype and Outlook wrote in a blog post. 
Microsoft will remove the "Highlights" feature which was added to Skype last year and was inspired by photo-messaging app Snapchat. It allowed users to post a thread of photos and videos for friends to view and react to with emoticons. 
"Calling became harder to execute and 'Highlights' didn't resonate with a majority of users. We needed to take a step back and simplify," wrote Skillman. The video-and-voice platform would now also come with light and dark theme options to choose from.
"We toned down the visual range of the gradients and re-introduced a simplified Skype 'Classic' blue theme-adjusted for contrast and readability," Skillman added.
More updates, focussed around calling, chats and contacts would be rolled out in the months to come, the post noted.
Microsoft has also reportedly rolled out end-to-end encryption for private conversations on Skype that would ensure that the chat content between two people is hidden in both, the chat list and the notifications.