Follow us on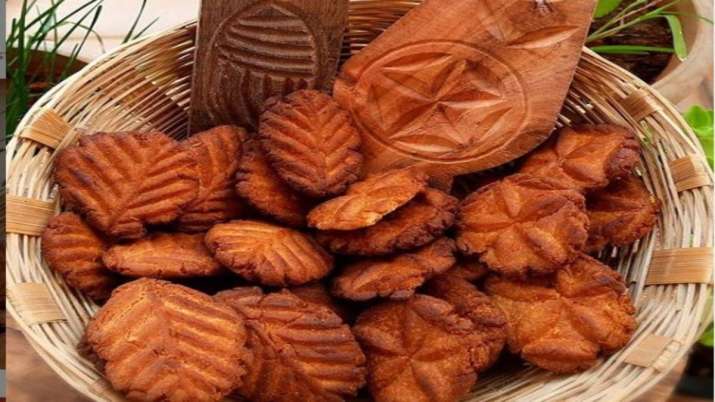 The four-day Chhath Puja festivities began on 11 November and preparations are on in full swing. Though the festival is known for the tough fast observed by those doing the puja, food forms an important part of Chhath. In fact, Chhath is incomplete without the thekuas that are offered as prasad. Thekua is a traditional Bihari sweet that is made of flour, sugar/jaggery and ghee. It is easy to make, and great to taste.
It's not easy to get thekua at sweet shops as they are usually made at home. So, here is the special recipe for you to try it out.
Ingredients
Wheat flour: 250 gm
Dry coconut (copra): 2 table spoons, chopped
Sugar: 50 gm
Fennel seed: 1 tbsp
Green cardamom (whole): 3-4
Water: ½ cup
Ghee: To fry, and 1 table spoon for the flour mixture
Dry fruits (optional): To taste
Preparation
Take the wheat flour in a bowl and add 1 table spoon of ghee. Add the dry coconut, fennel seeds, crushed cardamom, and also the dry fruits if you are using them. Mix them well.
Make a sugar syrup using the water and the sugar. The syrup should be thin, so boil the water only until the sugar is dissolved.
Add this syrup to the flour mixture and knead well. Be careful not to make the dough watery. The mixture should just be firm enough to hold.
Make small balls out of the dough.
Grease your palms with ghee and take one of the balls. Flatten it a bit. Make small discs out of the entire mixture and set aside. You can also use moulds for this, and sprinkle a little granulated sugar on top.
Now, heat the ghee in a pan and fry the discs until they are golden brown, or a shade darker.
Your thekuas are ready.