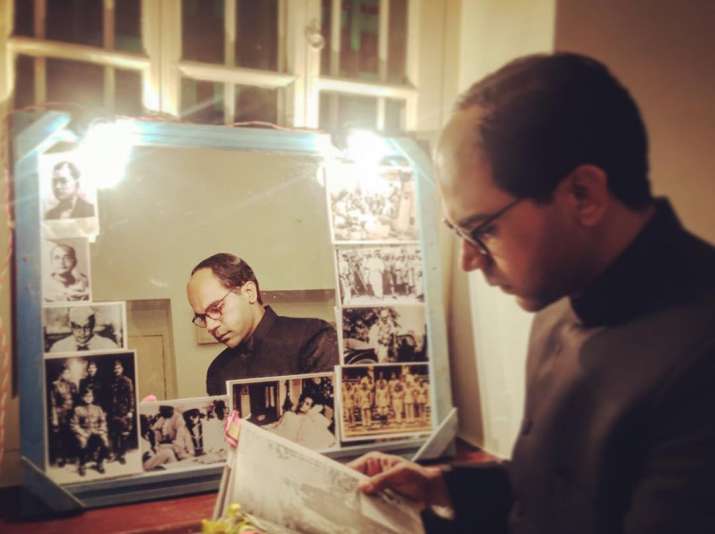 Bollywood actor Rajkummar Rao who garnered critical acclaim for Newton, is gearing up for his upcoming ALT Balaji web series Bose. The title is self-explanatory, that the web series focuses on the life and legacy of nationalist Subhash Chandra Bose. It is scheduled for November 20 release. Producer Ekta Kapoor shared the news on her Instagram account.  According to her, Bose: Dead/Alive traces the journey of Subhash Chandra Bose and the conspiracy theories that surround his death.
In the video caption, she explains how it took Hansal Mehta and Rajkummar Rao to bring this idea into reality. It took 10 months to write 9 episodes of the show.
To get into the skin of character, Rajkummar Rao read boks and saw documentaries. He also visited the leader's house in Calcutta (Now, Kolkata). His frontal hair has been removed to give him an authentic 'Bose' look. The actor has also put on 12 kilos of weight to look bulkier. For the show, Rajkummar Rao even had to start smoking, though he never smoked in real life.
In the video, Rajkummar Rao goes on telling how he transformed himself to look like the real Subhash Chandra Bose on screen. He reveals that he has 6 Rasgullas in his breakfast to gain weight. For him, the transformation is internal more than just physical. By reading and studying more about him, he wishes to start thinking just like the legendary persona.