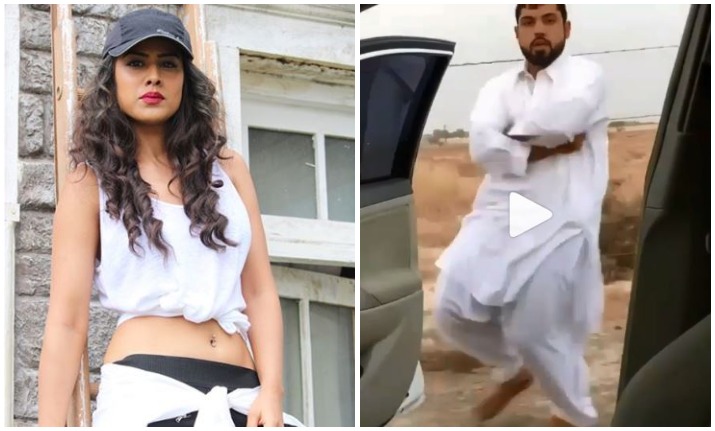 It hasn't been long since TV actress Nia Sharma shared a video of herself nailing the 'Keke Challenge' or In My Feelings Challenge' on the Instagram. The one-minute long video went viral on the internet for all the right reasons. She captioned the video, "Amateur attempt at #inmyfeelings @champagnepapi tripping over it..PS: car doesn't move in mumbai traffic." The video has been viewed by over 800,000 Instagram users and has more than 600 comments on it.
For all those who came late and don't know what the Keke or In My Feelings Challenge is, we're here for help. This latest trend has taken the internet by storm. In the challenge, netizens are filming their dance video on this new song 'In My Feelings' and recreating the signature steps. Now the challenge is, they have to walk out of the moving car and dance with the exact same pace to which the car is moving. Sounds dangerous? Well, yeah it is.
Nia Sharma shared her video of the Keke Challene but perhaps it's the safer version of it. The car isn't moving and it's not a busy road.
On the other hand, her Ek Hazaaron Mein Meri Behena Hai co-star Kushal Tandon shared a forwarded video on his Instagram. The video features the challenge itself, of course. But only, it has a baby camel instead of a person walking with the car.
The same video was shared by Bollywood actress Esha Gupta as well.
We agree that Nia Sharma and Kushal Tandon had a rather quirky take on the ongoing 'CRAZY' internet challenge. But it's this Pakistani man who can be dubbed as the true winner of the Keke challenge. Wearing a Pathan suit, the man is seen stepping out of the car and moves on the road while someone records his hilarious dance moves from inside the car. The video left everyone on the Instagram in splits.
In case you missed it, watch Will Smith's dumbfounding video for the challenge.
Here are some other videos of the trending #InMyFeelingsChallenge
On a related note, Bigg Boss 11 contestant Priyank Sharma has done something similar - getting out of a car - and dancing to new song Bob Marley!