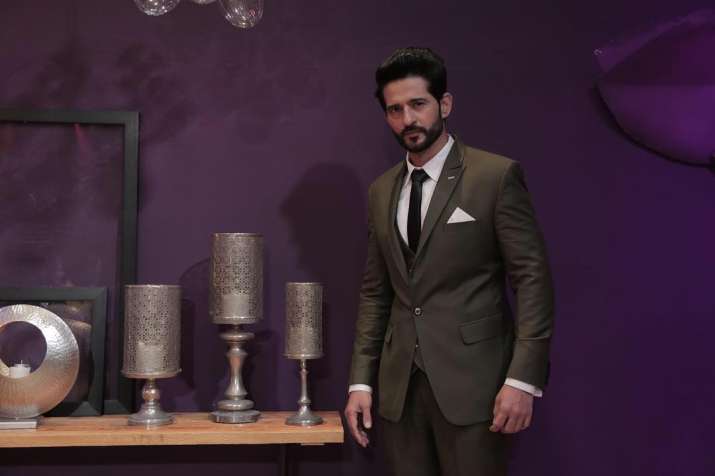 When you're in entertainment industry, expect some overnight replacements. But for Hiten Tejwani, things have been always working in his favour. Being the face of Indian television, the 44-year-old actor had never expected that he would be replaced overnight ever in his life. It came to us as a shocker when the seasoned actor Hiten Tejwani was replaced in the comedy show Namune. And another surprising fact is that he was not even informed about it.
The actor and a former Bigg Boss contestant was all geared up for his comedy show Namune. He was foraying into the humour genre for the first time. However, just a few days before the shoot was to commence, he was replaced by Kunal Kumar without being informed.
Hiten Tejwani, maintaining his signature calm demeanour, spoke to the media about this incident. He said, "So far, I have replaced actors, but this is the first time I have been replaced without imitation. I have been a part of this industry and such things are quite common. I shot for four days for the pilot of the show. I did a lot of prep for it, as this was also the first time I was venturing into comedy. It's not an easy genre. It takes effort to get into the skin of the character. I was very excited about the project, but now, what can I say?"
Hiten also told the media how the makers thought that he wasn't fit to portray the role of a middle-class man on the television, despite putting a lot of efforts to make him look like one.
He added, "After the look test was done, I was wondering what happened, as there was no communication from their end. So, when the shooting date came near, I got in touch with someone I knew in the production team and the person was shocked that I wasn't informed about the development. He broke the news to me that I had been replaced. Actors are often replaced, if they don't suit a character or fit the bill. However, my problem was that they felt that I didn't look like a lower middle-class guy, despite trying every trick in the book to make me look like one! Then suddenly, someone else was brought on board for my part overnight, and I wasn't even informed about it. I've been a part of the industry for years and I have seen it all, but I am sure something like this would be difficult for new actors. They would take time to come to terms with what just hit them. It can also dent their confidence, as they would wonder why they were suddenly replaced, without even been given an opportunity to improve their acting."
As per the reports, Hiten Tejwani will be seen in Abhishek Varman's Kalank, which stars Alia Bhatt, Varun Dhawan, Sanjay Dutt, Madhuri Dixit, Aditya Roy Kapur and Sonakshi Sinha.  He will be playing the role of a man who works in Sanjay's company.