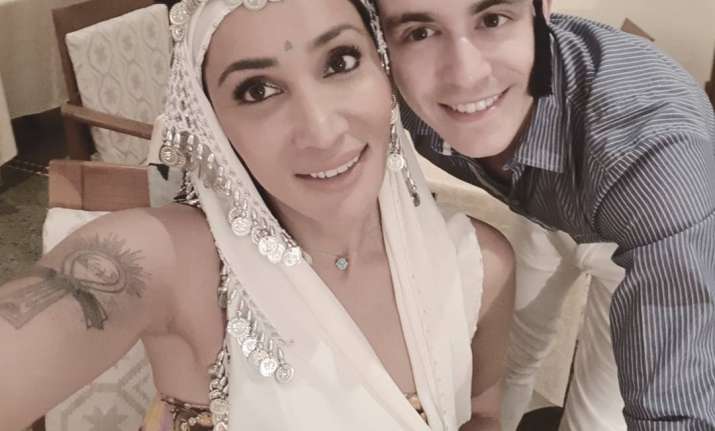 Sofia Hayat made a lot of headlines this week for her social media posts, in which she was accusing her Romanian husband Vlad Stanescu of duping her money. She threw him out of the house and unfortunately lost her unborn baby. She even posted screenshots of her conversations with Vlad's ex-girlfriends who accused the so-called interior designers for cheating and fraud. However, recent reports are suggesting that Sofia Hayat has forgiven her husband but isn't ready to take him back in her life.
According to a SpotboyE report, Sofia Hayat has buried the hatched with her husband but she is still not ready to have him back in her life. Speaking to the leading daily, she said, "I forgive him for what he has done. My heart hurts. I am not a mean person and throwing someone out of my home is a horrible thing to do."
When she wass asked if she would take Vlad back in her life, she said, "I don't think so, not in the near future. He needs to grow-up a lot. His past karmic energy is too strong. Although I helped him heal, I guess it was not enough.  Sometimes you have to set a bird free so that it can learn to fly. I cannot take that risk of having me back in my life right now. I am concentrating on my healing. I truly wish him luck and abundance and joy."
When she was asked what changes she wants to see in her husband so that she could take him back in her life, she said, "I guess when he stands on his own feet. He did not think he had enough in life when he met me, who had achieved a lot. It made him feel jealous. So, when he feels he has achieved enough and does not want more, is when he will be evolved as a person."
"A part of me will always love him but I cannot be with him,"she added.
Sofia Hayat tied the knot with her Romanian boyfriend Vlad Stanescu last year in Kensington. Ever since then, she has been posting romantic pictures with her husband on social media.