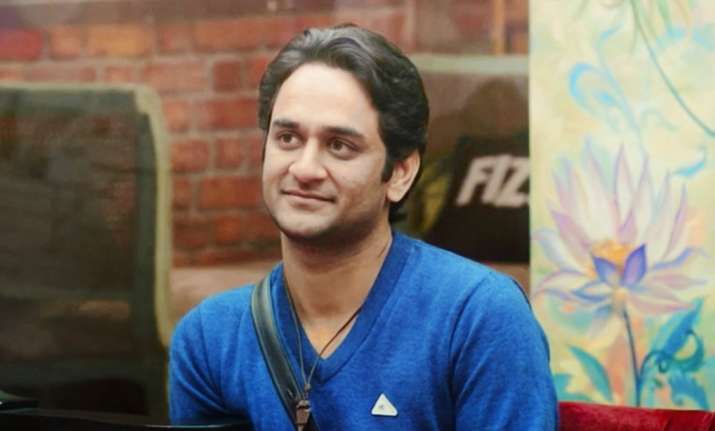 Bigg Boss 11 finalist Vikas Gupta came into news right from the first episode due to his fight with actress Shilpa Shinde, who is also the participant of the reality show. He played the game very intelligently and thus contestants of the show gave him the 'mastermind' title. It goes without saying that Vikas has many friends in the industry, who are rooting for him. As the show is coming to an end, have a look at masterstrokes of Vikas.
Vikas and Shilpa on-off relationship
Both the stars locked horns right from the first episode of the show. Shilpa made Vikas's life hell and the latter even tried to run away from the house. Later, things started to become smooth between the two. They started sharing amiable terms and even gave many laughing moments to the audience. In fact, Vikas's mother even praised Shilpa many times.
Highlights of Vikas Gupta's Bigg Boss 11 journey
Vikas took all the tasks seriously and used his brain to win them. He always spoke for what is right and never minced his words. In fact, in some of the episodes, people even got to see his funny side. His interactions with Shilpa, strategies to win the tasks and many other positive qualities made him the well-deserved finalist of Bigg Boss 11.
See d genuine Happiness of #VikasGupta on d arrival of #ArshiKhan 💓💓

Even #HinaKhan 💓💓#BB11 #BiggBoss11 #VikasGuptaFTW #VikasDeservesTheWin pic.twitter.com/lwqXraGhgG

— Cezane Syed (@Iamcezane) January 9, 2018
Rula diya na phirse ❤️ trophy or no trophy u are my winner @lostboy54 #VikasDeservesTheWin #VikasGuptaFTW https://t.co/t5OiDNw0JM

— Kamya Punjabi (@iamkamyapunjabi) January 10, 2018
On a related note, along with Vikas, Shilpa, Hina and Puneesh Sharma are the four finalists of the show. The grand finale is going to take place on January 14.