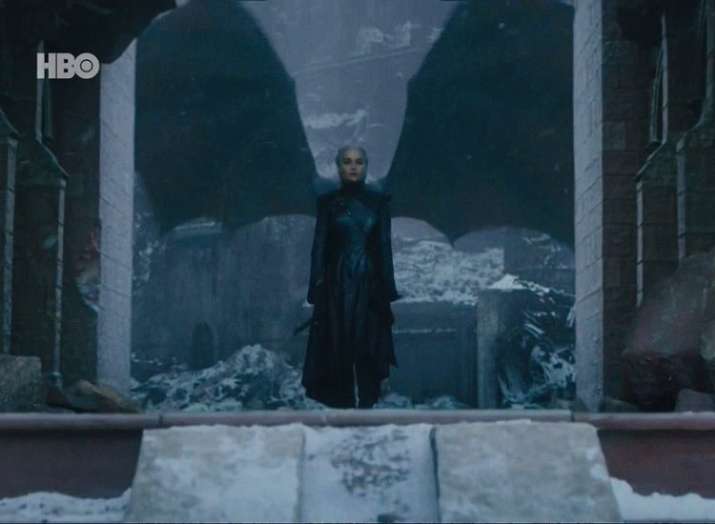 Game Of Thrones, one of the most popular shows on television, has finally come to its end with its finale episode being aired on 19th May. While the end of the show gave many fans goosebumps, there was also a set of fans who were highly disappointed with the writing and the character who sits on the throne. However, there was also a bunch of people who were busy trolling the makers once again because of another blunder they committed. After the viral blunder of forgetting a Starbucks cup in one of the episodes of Game of Thrones, the makers forgot to remove a plastic bottle from one of the important scenes in the finale episode and fans can't help but notice it in the episode.
The prop department has goofed-up yet again after episode 4 of season 8 when they left a plastic water bottle near Samwell Tarly's leg in a scene where the lords and ladies of the kingdoms were discussing about their new ruler. Twitterati spotted the goof-up instantly and it went viral in no time. Here's what the netizens felt about the goof up-
a water bottle in King's Landing!! #got #gameofthrones pic.twitter.com/mwGQlsLwnh

— Beth (@bethisloco) May 20, 2019
It's not just there, I actually found the second water bottle next to Ser Davos. #GameOfThrones pic.twitter.com/rZHqiWmDU4

— Bala Yogesh (@Yo_Bala) May 20, 2019
GoT fans be like "Why's there a water bottle in this scene?!"

Because they were thirsty, duh.#GamefThrones

— Chilly "Dude Weed" Bin (@dudeweedmemes) May 20, 2019
Samwell invented Plastic #GameOfThrones pic.twitter.com/68xElQmdmD

— Jacob (@JacobLarche62) May 20, 2019
#GameOfThrones after grayworm says to the lords "then choose" , a little hint of a plastic bottle appears 😂 pic.twitter.com/RkL46yd7GS

— Meme Boi (@SoWutBruh) May 20, 2019
THE WATER BOTTLE.

THIS IS NOT EVEN FUNNY ANYMORE.

We've had a coffe cup, a cameraman, sneakers, Jamie two handed, Drogon flying alone over KL and now a water bottle.

Writing 🤝 Editing
Being the worst GoT departments pic.twitter.com/d6dDpXYsPB

— C. (@carohuntz) May 20, 2019
After episode 4 from the finale season aired, fans went berserk when they found a Starbucks coffee mug on the table placed near Daenerys Targaryen. However, soon after the blunder surfaced the internet, Bernie Caulfield, an executive producer on the show, in a tweet had apologized for their mistake and accepted that it was a blunder of the props division's part, which is otherwise 1000 percent alert on-the-sets.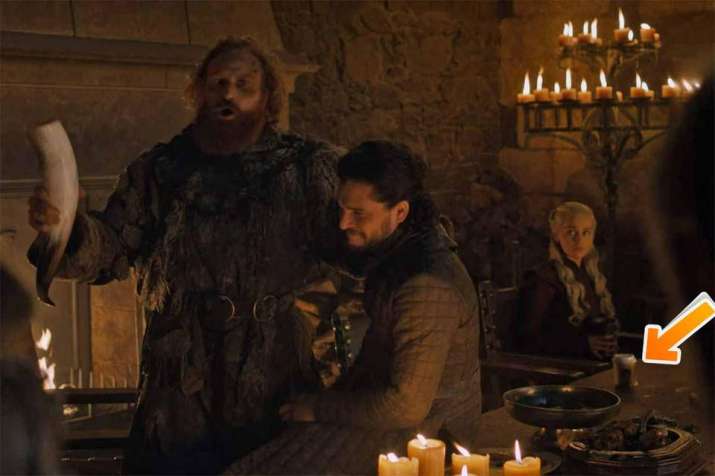 Talking about the last episode of Game of Thrones Season 8, the episode has been one of the most fulfilling one for most of the fans as they got to see the end fate of their favorite characters. Not just the fans but the stars also bid goodbye to their characters with emotional social media posts. Here's what Sansa Stark aka Sophie Turner and Daenerys Targaryen aka Emilia Clark had to say about their characters.
More Bollywood stories and picture galleries
For all latest news and updates, stay tuned to our Facebook page