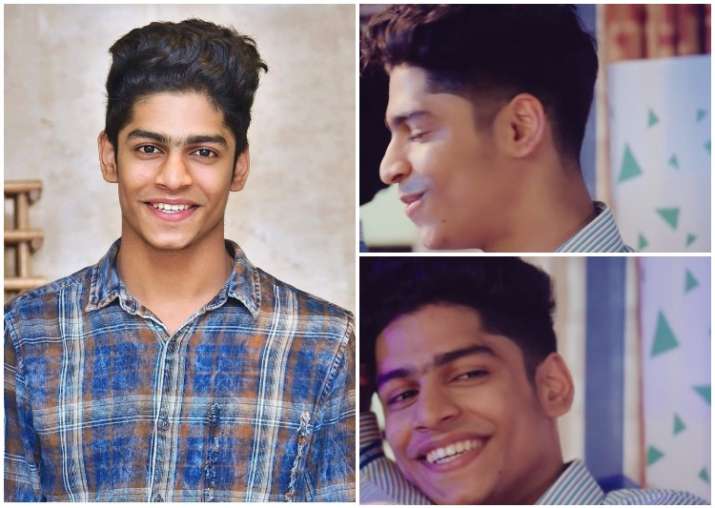 A wink can make you an overnight sensation. This has been proved by Malayalam actress Priya Prakash Varrier who made guys around the world go crazy over her over her tricks with eyebrows and the teasing wink.  Unanimously declared as the unofficial National crush of India, her wink has captured millions of hearts and has become the first viral sensation to come out of India in 2018. 
In the video of the song Manikua Malaraya Poovi from the upcoming Malayalam film Oru Adaar Love, the 18-year-old plays a schoolgirl, flirting with a fellow student, raising her eyebrows and winking at him. 
When most of the guys were going nuts over this actress, there was this guy who was so cute that our hearts cannot stop fluttering every time we look at the young champ she is flirting with.
The young lad who we are talking about is Roshan Abdul Rahoof aka Mohammed Roshan. Though Roshan got overshadowed by Priya Prakash Varrier, this hasn't stopped girls go crushing over his eye tricks and his reaction to the girl's wink.  
When we got our hands on the young guy's Instagram profile, we found his posts really adorable and full of cuteness. The 18-year-old actor who alike Priya making his debut with Oru Aadar Love, describes himself as a performer, dancer and dreamer. 
The cute guy has been the finalist of the dance reality show, D4. You can find several clips of his performances on his Instagram account. Roshan has also shared a series of crazy videos that hint that he is going to make it huge in the Malayalam film industry. Check them out:
Several girls have got weak in their knees for this young lad. There is a series of tweets from these girls showing their love and admiration for Mohammed Roshan. 
Here are the tweets:
Where the world is going Gaga about #OruAdaarLove @priyapvarrier female lead, my eyes are all on #RoshanAbdulRahoof 😍😍😍😍 #NoOffense but damn that smile is killer pic.twitter.com/CjPsCnqBLn

— Sonal (@sobersonal) February 12, 2018
Okay.. Priya is cute. Everyone gets it. But why is this guy not getting the attention he deserves !! He's giving the best *woah* expressions ever ! Both of them are superb !#RoshanAbdulRahoof pic.twitter.com/Cx7Js8mHGo

— Miss J (@TweetsOfMissJ) February 13, 2018
Dear girls, don't let the video fool you. 😌😌

Even the guy is damn too cute!!❤❤#roshanabdulrahoof#PriyaPrakashVarrier#thiseyeexpression guy pic.twitter.com/ESyjyhnSPD

— Masakali 🌸 (@mastaani_) February 12, 2018
Roshan Abdul Rahoof
New crush for many not all credit should go to Priya

— CrazySim❤ (@CrazySim01) February 12, 2018