 Movie Name:Gold
Critics Rating: 2.5 / 5
Release Date: August 15, 2018
Director: Reema Kagti
Genre: Sports Drama
Akshay Kumar has gradually become the flagbearer of patriotism in Bollywood and standing true to his image, the superstar brings the perfect gift for his fans on 2018 Independence Day. Gold, which is set between 1936 to 1948 has Olympics as its main aim.  It all begins with 1936 Olympics when the team and its manager dream of singing their own National anthem instead of Long Live The King. Gold is about how a man beats his own weaknesses to realize his one and only dream.
 The 1936 Olympic team includes players like Samraat (played by Kunal Kapoor), Imtiaz Shah (Vineet Kumar Singh) and manager Tapan Das (Akshay Kumar), whereas the 1948 Olympics has new faces except one, Tapan. The Bengali guy, who retaliates in the correct way is better tamed and supported by his wife (Mouni Roy). He is ambitious but his only flaw is that he drinks like a fish and others know his weak nerve. He even has to resort to selling his wife's jewellery while realizing his dream but he remains undeterred. Akshay Kumar fights a battle of forming a team which gets destroyed with partition. With many talents having settled across the border, it becomes a challenging task for Tapan to hunt new boys and that too with lesser days in hand. Later, we are introduced to two new characters of the young generation -  village boy with angst and passion in equal proportion, Himmat Singh (Sunny Kaushal) and the scion of a princely state, Raghubir Pratap Singh (Amit Sadh). Both bulging biceps aim to play center-forward and this leads to a constant power struggle.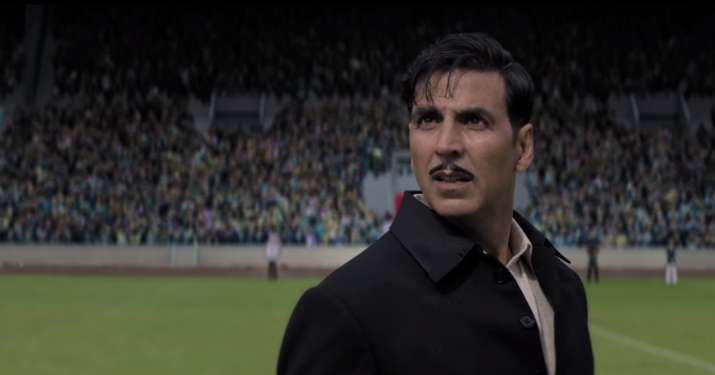 Well, this might remind you of Komal and Preeti of Chak De! India and trust us the scenes between Himmat and Raghubir can easily make you go down the memory lane. Well, don't worry there is no such 'sattar minute' (70 minutes) monologue in the film. This historical sports drama by Reema Kagti with fictional characters is based on 1948 Olympics when India won its first gold medal as an Independent nation. This patriotic saga is connected by several dots of the history like World War, India's freedom struggle and partition. The first half of Gold is where characters come into the light and this goes on smoothly. Kagti talks about Tapan going deep into alcoholism and partition that ripped India. Not all the scenes and instances are intriguing.  Gold is beautiful in bits and parts, especially the last 30 minutes, as it keeps you glued to the screen.
After a certain period of time, you really want Gold to come to the main event around which it revolves but that happens much later. But, you have to thank Kagti for making a perfect Independence Day film without Pakistan-bashing. Players who once played for an undivided India are now representing two separate nations but there is no jingoism. That's the best part of Gold.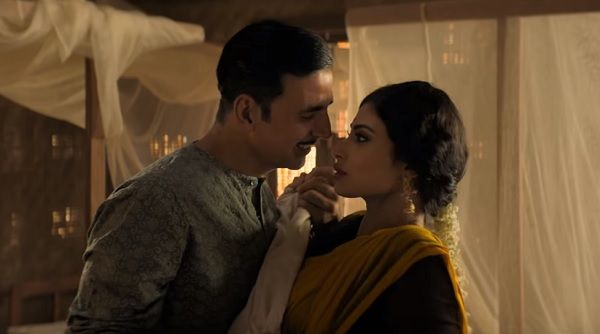 It isn't that Akshay Kumar has performed something unexpected. He is the same what we have last seen in Toilet: Ek Prem Katha and PadMan. Though Akshay Kumar is all over the film, other characters have also been given ample space to shine. Akshay's character is helpless and this is what helps other to come to the front space. Amit Sadh and Sunny Kaushal get the screen time and they utilize it quite well. Mouni Roy's character though crucial isn't at all meaty. A couple of songs have no purpose other than hindering the pace of the story, however, the background score by Sachin-Jigar perfectly adds to the emotions when required.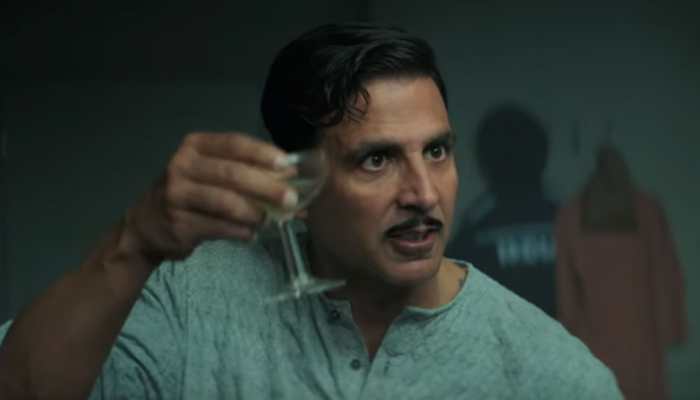 Having said that, Gold is quite manipulated and Kagti's choice of placing fictional characters rather than portraying the real players who brought us Gold can be called a 'lazy' one. Gold is both predictable and superficial at certain points. Chak De! India was weaved around the winning spirit in a better way.