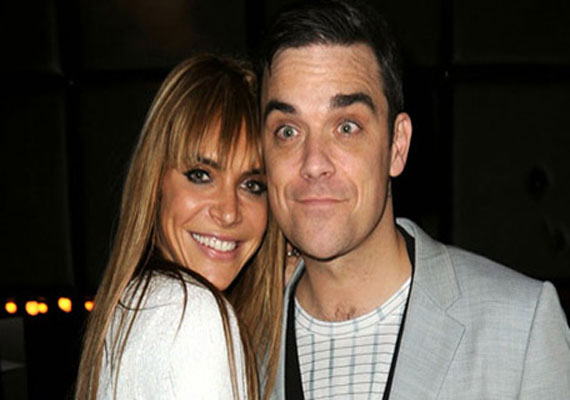 Los Angeles, Sep 21: Singer Robbie Williams, who recently became a father to a baby girl, says he wants to raise his daughter to be kind and courteous to all.
The "Candy" singer and wife Ayda Field became parents for the first time Sep 18, to Theodora Rose.
"All I want her to have is manners, (To say) 'Yes please' and 'thank you', and to be kind. Those are the things I want her to be and if she's those things then she can get away with murder for me," the 38-year-old star told a British TV show host, reports contactmusic.com.
The Take That star also admitted he thinks Theodora will develop a "quirky" personality because of the influence of her parents.
"I can't help thinking... her mum's a comedian and actress and her dad is me. I just want a really quirky, kind kid. As long as she's kind and has got good manners then we're cool," Williams told Capital FM.
But he doesn't plan to be a strict dad.
"It's going to be really difficult for her to get in trouble though with me. My cousin, who I used to get in trouble with when I was about 12 or 13, his kids are now that age and he gives them a right rollicking," he said.