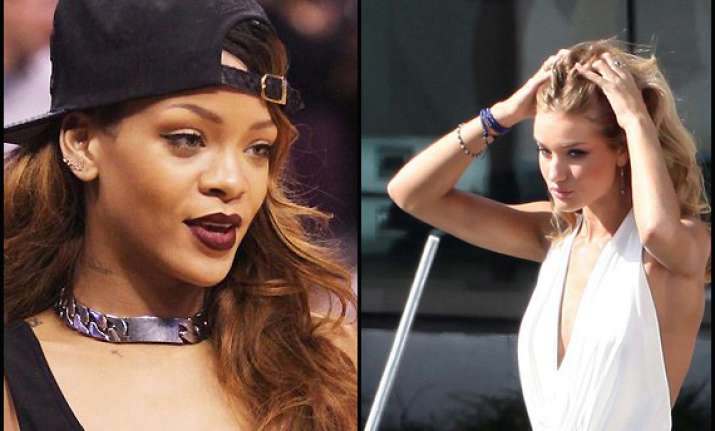 Los Angeles: Model Rosie Huntington-Whiteley once waited nervously to meet Rihanna, but the pop star left her disappointed as she failed to turn up.
Huntington-Whiteley eagerly waited for three hours and then gave up, reports contactmusic.com.
"I was standing there going, 'Oh my God, I'm going to meet Rihanna'. I stood there and 20 minutes went by, and as more time went by the more nervous I got," Huntington-Whiteley said on a radio show.
"Then, after about three hours of waiting, I was like, 'I've had enough'," she added.