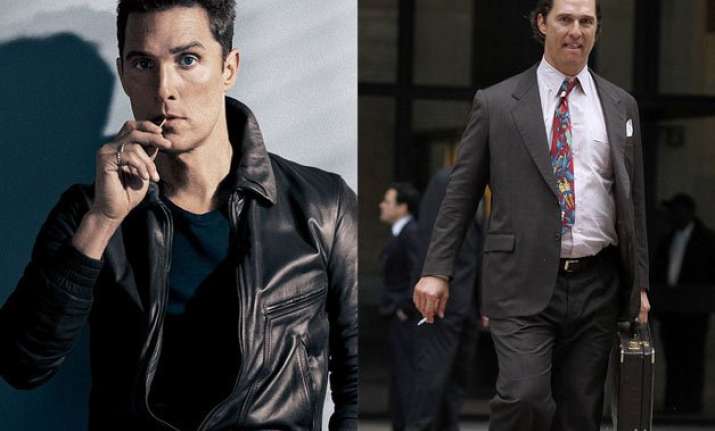 New York: Actor Matthew McConaughey looked unrecognisable on the set of his forthcoming movie "Gold" here. The hunky actor transformed himself to Kenny Wells, a struggling businessman, by wearing a balding head, beaky nose, protruding teeth and prosthetic belly.
Directed by Stephen Gaghan, "Gold" is based on a true story of the Bre-X Mineral Corporation mining scandal and is set in the early 1990s.
The film centers on Wells, who is trying to get back on his feet, reports aceshowbiz.com.
He later teams up with a luckless geologist (Edgar Ramirez) in an effort to find gold deep in the uncharted jungles of Indonesia.
McConaughey donned a cheap and unflattering grey suit with tropical print silk tie and brown shoes, during the film's shoot on Sunday.
At one point, an assistant could be seen adjusting the 45-year-old actor's false teeth as he waited patiently between takes.
He was seen puffing cigarette while toting around a briefcase.
The "Interstellar" actor also filmed a scene with co-star Bryce Dallas Howard, who donned a gold 1980s-style dress which showed her cleavage and long legs.
The "Jurassic World" actress sported red lipstick and her hair was styled in small curls. She completed her look with gold accessories, a box clutch and strappy heels.