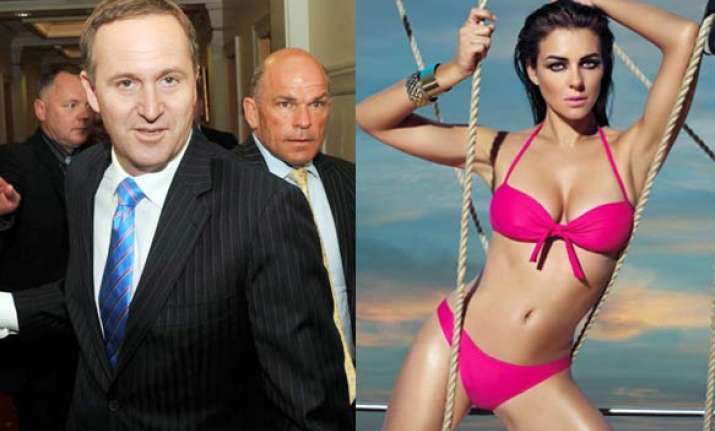 Melbourne, Feb 3: New Zealand's Prime Minister John Key has been slammed for describing British actress and estranged wife of Indian business tycoon Arun Nayar, Liz Hurley, as "hot". Women rights campaigners in New Zealand are infuriated over the 49-year-old prime minister's "sexist" comments on a radio sports show, online media reports said.  
Well-known women's rights campaigner Sue Kedgeley said remarks are "boorish". "They seem more like 1960s comments," she said.  
In fact, the sexist row erupted after Key was asked on the radio show if he would like to be Australian cricket star Shane Warne. He replied: "Yeah, well, given his current liaisons with Liz Hurley. I reckon she's hot."  
The father-of-two, who is married to his childhood sweetheart, Bronagh, went on to name the 45-year-old actress as a "definite" dream date.  
However, Key, who has two teenagers, Stephie and Max, said that in his dream date top three Hurley was "a definite", especially as she's only "slightly older".  
Warne's and Hurley's names came up after Key was first asked what sporting star he would like to be. As his first choice he nominated an All Blacks captain, but said he also wouldn't mind being Tiger Woods — for the money. "You get paid a truckload of money," he explained.  
But then he added, perhaps hinting at Tiger's list of women friends, "there are other benefits that clearly come with the job".