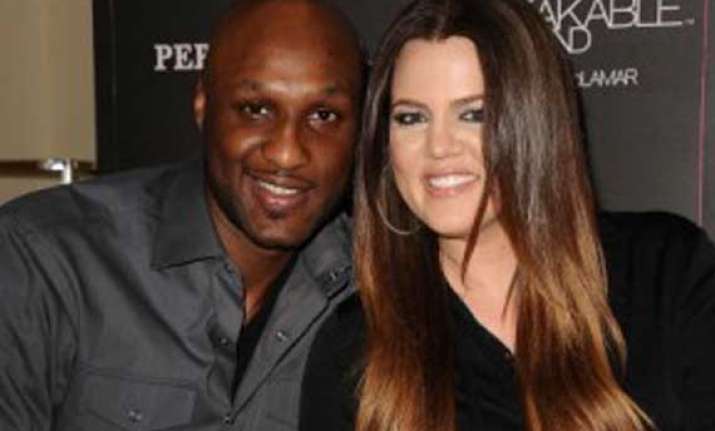 Los Angeles, July 25: Television personality Khloe Kardashian reportedly had a confrontation with Jennifer Richardson when they crossed paths at the former's basketballer husband Lamar Odom's match.
Jennifer recently claimed to having a year-long extra marital affair with Lamar and even said they had plans to have a baby together.
However, Khloe is determined to save her marriage and did not respond to the allegations.
But her tolerance level went nil when she saw Jennifer at the Los Angeles Clippers NBA game reports radaronline.com.
A source said Khloe went up to Jennifer and said: 'How dare you come here. Why are you here."
Jennifer was caught off guard and freaked out.
However, this has not stopped her from talking about her fling with Lamar and she has been hogging more and more limelight because of it.