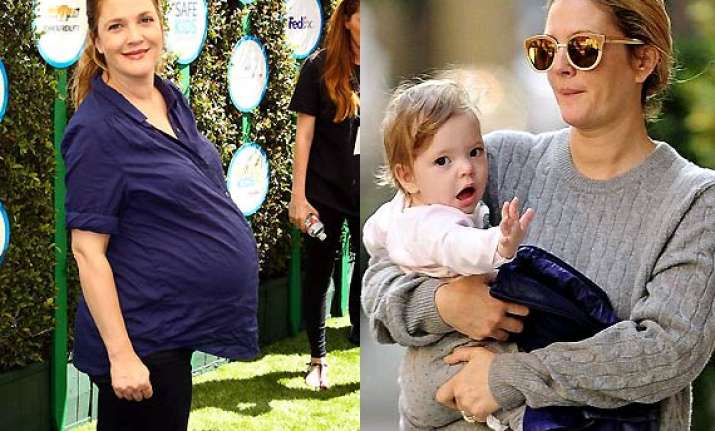 Los Angeles: Actress Drew Barrymore, who welcomed her second child with husband Will Kopelman, is enjoying motherhood.
The duo became parents to daughter Frankie on April 22. According to eonline.com, the actress talked about motherhood in an interview to Red magazine.
"I am loving being a mom. Olive is a year-and-a-half now, so (the girls) will be close together in age. I think, just get it done - it will be awesome," eonline.com quoted Barrymore as saying.
The 39-year-old said that being a mother is very important to her and that there's nothing she loves more than private family time.
"We spend every weekend together. We don't have a babysitter. It's just us. I can't wait to see how that's going to work out with the second one," said the "Blended" star.
As Barrymore spoke of her experiences as a mother, she also talked about her own childhood, revealing what it was like to grow up with her dad absent from most of her life.
"My parents split up before I was born and my dad was just never capable of being a father. It's something I really accepted and became okay with early on. But it's shocking to me that someone can make that choice. As much as I accepted it with him," she said.
"I could never accept it in a partner - for some people showing up is just not possible and that is incredibly frustrating. When you become a parent and think about what kids need, it is very emotional," added Barrymore.