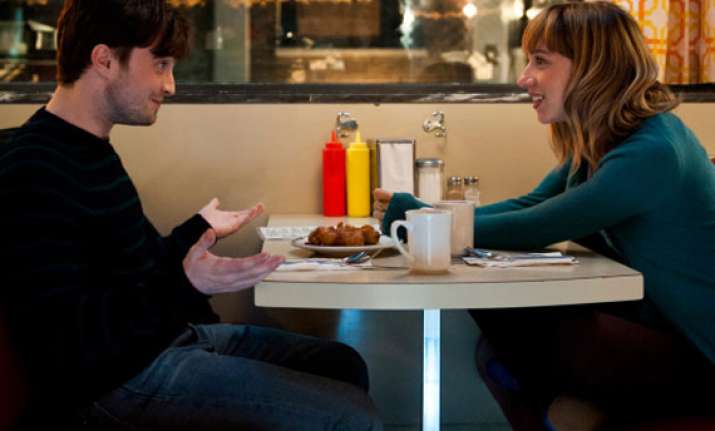 Los Angeles: Actor Daniel Radcliffe enjoyed gorging on calorific treats while filming for "What If".
The 25-year-old enjoyed eating special sandwiches, which were made up of a whole loaf of bread, a jar of jam, a jar of peanut butter, bacon rashers and loads of butter, while shooting the upcoming romantic-comedy, reports femalefirst.co.uk.
"If you can get a job where people will pay you to eat Fool's Gold sandwiches, take it," he said.
Radcliffe plays a broken-hearted man who enters into a complicated relationship with a young woman played by Zoe Kazan, who wasn't quite so keen on indulging in the calorific sandwiches.