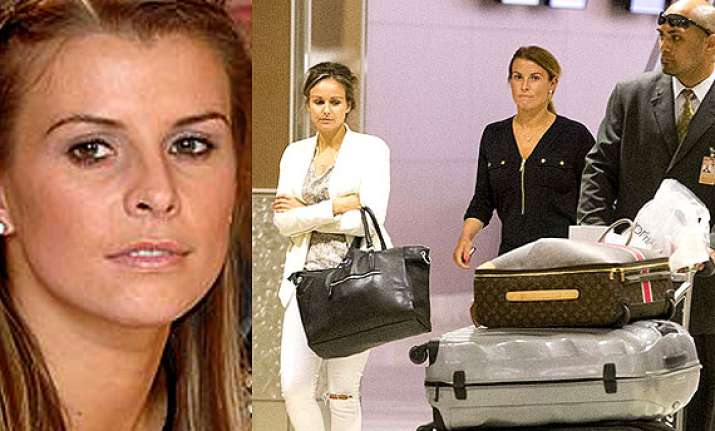 Los Angeles: Television presenter Coleen Rooney has hit out at British Airways after her luggage was allegedly "ransacked" en route to Las Vegas.
The 28-year-old took to Twitter to blast British Airways after thousands of pounds worth of her personal belongings were allegedly snatched from suitcase en route to her holiday destination, reports contactmusic.com. 
She tweeted: "Feel sick..... just received my 4 cases 2 days late from BA Heathrow to Las Vegas. Opened them all and they have been completely ransacked." 
"Bags, shoes, bikinis, clothes, toiletries, underwear, pj's, make up, toiletries taken. Disgusting & the customer service getting is terrible (sic)," she further tweeted. 
Coleen, who is married to Wayne Rooney, then took a swipe at people who claimed she had enough "money" to replace the alleged stolen items. 
She hit back: "And you can stick all the sarcastic comments about money. It's not all about money it's about people going through my personal stuff and taking stuff that I need for my holiday." 
"They have even took my toothbrush!! Why?? (sic)," she later added. 
Coleen and her husband, who have sons Kai, four, and 13-month-old Klay together, decided to soak up the sun in Nevada after Wayne's England national soccer team failed to get past the first stage of the FIFA World Cup competition in Brazil last week.