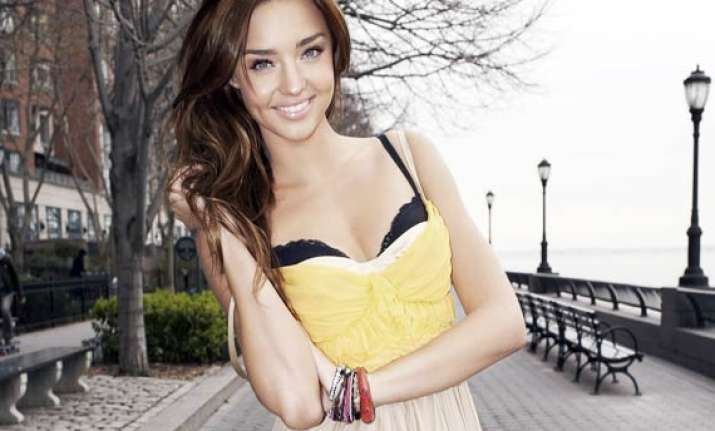 New York: Australian supermodel Miranda Kerr showed no signs of babyweight as she posed in a skimpy black bikini for a Victoria's Secret photo shoot in Malibu on Sunday.

Kerr, who gave birth to her son three months back, was back in her finest of form, to flaunt her good looks for the snapping photogs, reports Gossip Centre.

Aside from her photo shoots, Kerr has been enjoying life at the homefront with husband Orlando Bloom and their young son.

Of the newfound parental duties, Bloom recently told the press, "It's awesome, I love it."

"I hate that word but I love being a father. It's changed everything in so many ways. Miranda is an amazing mother," he added.