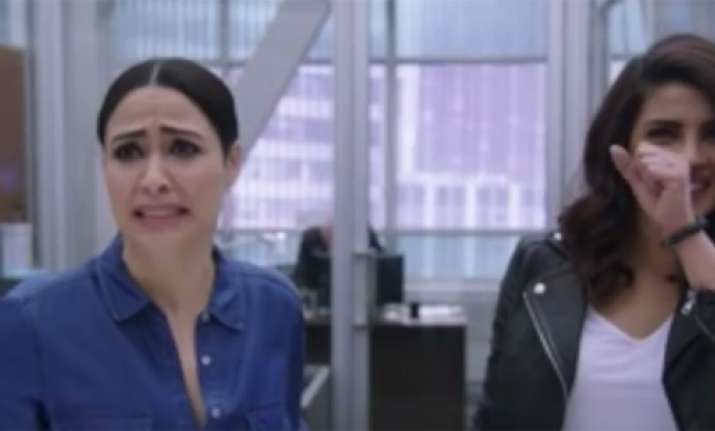 On the television screen, actress Priyanka Chopra is a FBI recruit who has some serious work to do, but behind the scenes she also makes mistakes. In a new bloopers video released on the Internet, Priyanka can be seen making a lot of mistakes.
The video which features behind the scenes shots from the first season is as hilarious as it can get. It shows how Alex Parrish (Priyanka's character) and her colleagues sometimes forget lines, point guns at different places, do moonwalking and get annoyed with the hard core action scenes.
The beginning of the video may convince you that this is a leaked footage from season 2 but this is not the case.
Even if you are not a 'Quanctico' fan, you will enjoy this video. And for those who follow the show, this video has come just in time before the second season which will make you excited.
ABC's crime-thriller show 'Quantico' traces the life of protagonist Alex who gets framed after a bomb blast shakes New York. Alex is said to be the prime suspect and the first season revolves around her attempts to prove her innocence.
'Quantico' has become one of the most watched TV series around the world. It has also helped Priyanka Chopra gain worldwide stardom. Recently, Forbes' revealed the list of top 10 earning TV actress in the world and Priyanka featured at number 8 on it. With an earnings of $11 million (Rs 74 crore approximately), Priyanka made it to the prestigious list for the first time.