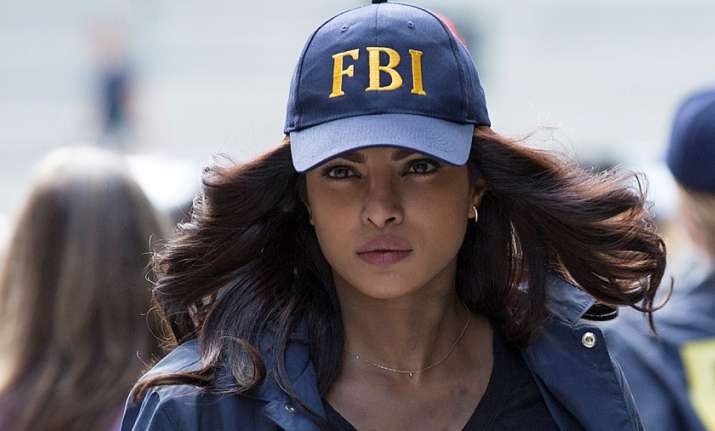 Bollywood actress Priyanka Chopra has made it to the Forbes Top 10 list of World's highest paid TV actresses. With an earnings of $11 million (Rs 73.47 crore), Priyanka is nestled in the tenth position. The Desi Girl plays the protagonist Alex Parrish in ABC's crime thriller 'Quantico'.
Notably, Priyanka's earnings are more than her 'Bajirao Mastani' co-star Deepika Padukone. Deepika, a few weeks ago, made it to the top 10 highest paid actress around the world by earning $10 million (Rs 67 crore) during the last year.
The periodical also noted that Priyanka's earnings are not only based on the time she is seen on screen. It said that she is one of the most sought after actresses for brand endorsements and mentioned that she recently cracked a 'seven-figure deal with Appy Fizz'.
Priyanka Chopra is a debutant to this list.
Mentioning about Priyanka, the magazine wrote that while she may be a relative new face to the American audience, she is one of 'most famous faces in India'. The magazine mentioned her latest movies 'Bajirao Mastani' and 'Jai Gangaajal'.
Priyanka, will take her talent to the silver screen of Hollywood with 'Baywatch'. In this Dawyne Johnson flick she has been cast as the antagonist Victoria Leeds.
The Forbes' list is topped by 'Modern Family' actress Sofia Vergara with a total earnings of $43 million (Rs 287 crore). Following her is Penny from 'The Big Bang Theory' played by actress Kaley Cuoco with a record earnings of $24.5 million (Rs 163 crore). Apart from Priyanka, another debutant is actress Stana Katic who stars in Castle.
Here is the complete list:
1. Sofia Vergara - $43 million (Rs 287 crore)
2. Kaley Cuoco - $24.5 million (Rs 163 crore)
3. Mindy Kaling - $15 million (Rs 100 crore)
4. Ellen Pompeo and Mariska Hargitay - $14.5 million (Rs 96 crore)
6. Kerry Washington - $13.5 million (Rs 90 crore)
7. Stana Katic - $12 million (Rs 80 crore)
8. Priyanka Chopra - $11 million (Rs 73.47 crore)
9. Julianna Margulies -$10.5 million (Rs 70 crore)
10. Julie Bowen - $10 million (Rs 66 crore)